Bucket list item alert! Fox Glacier was the highlight of my entire trip to New Zealand and one of my favorite memories to date. After traveling through North Island, we took a train in South Island to Fox Glacier. The glacier is named after Sir William Fox, New Zealand's former Prime Minister (1869 to 1872).
The village has some small shops and restaurants. The food is all the same hotel-like, bland food, but that's not what you're there for! People are so nice and warm – it was a great experience. Nearby, make sure to visit Lake Matheson, where you can do an easy trail around the mirror-like lake.
Fox Glacier is fed by four alpine glaciers that make up Glacier Country on the west coast of South Island in New Zealand.
Weather is unpredictable so stay at least two days in case the heli hike gets canceled on your first day. I was able to have an amazing time on my first day with mild weather. On day two, it poured sheets of rain so I found a cozy spot to relax catch up on my reading. Tours were canceled that day, so glad I already went up the day before!
The helicopter ride up to Fox Glacier was incredible – the views from above are something you need to see with your own eyes!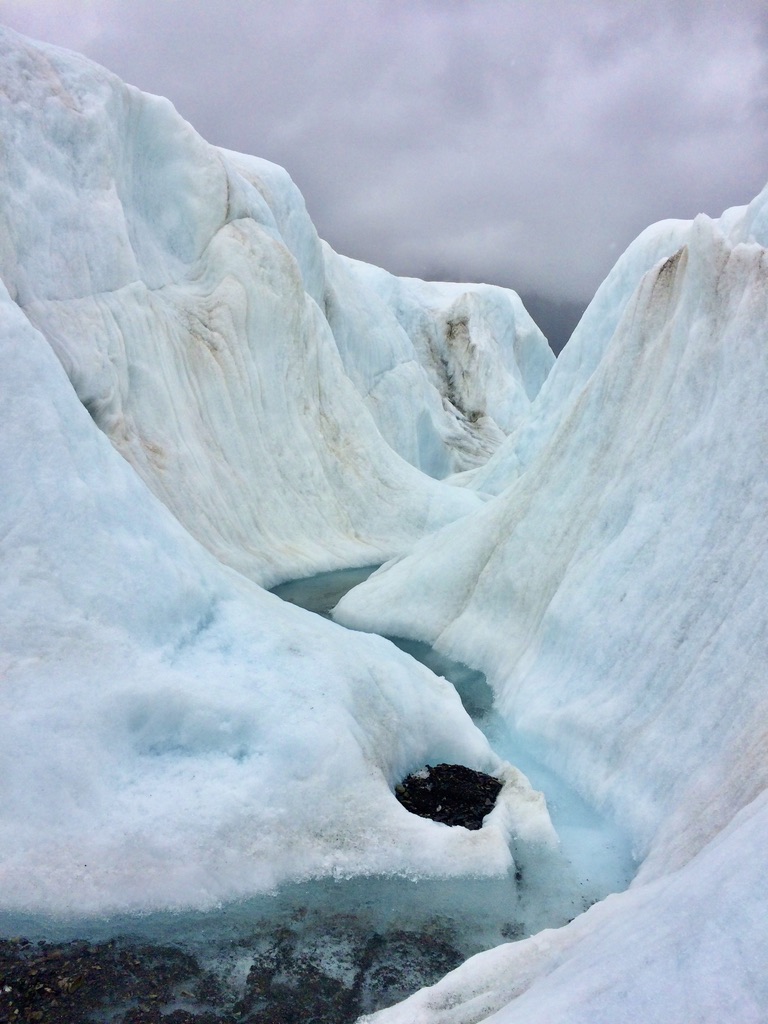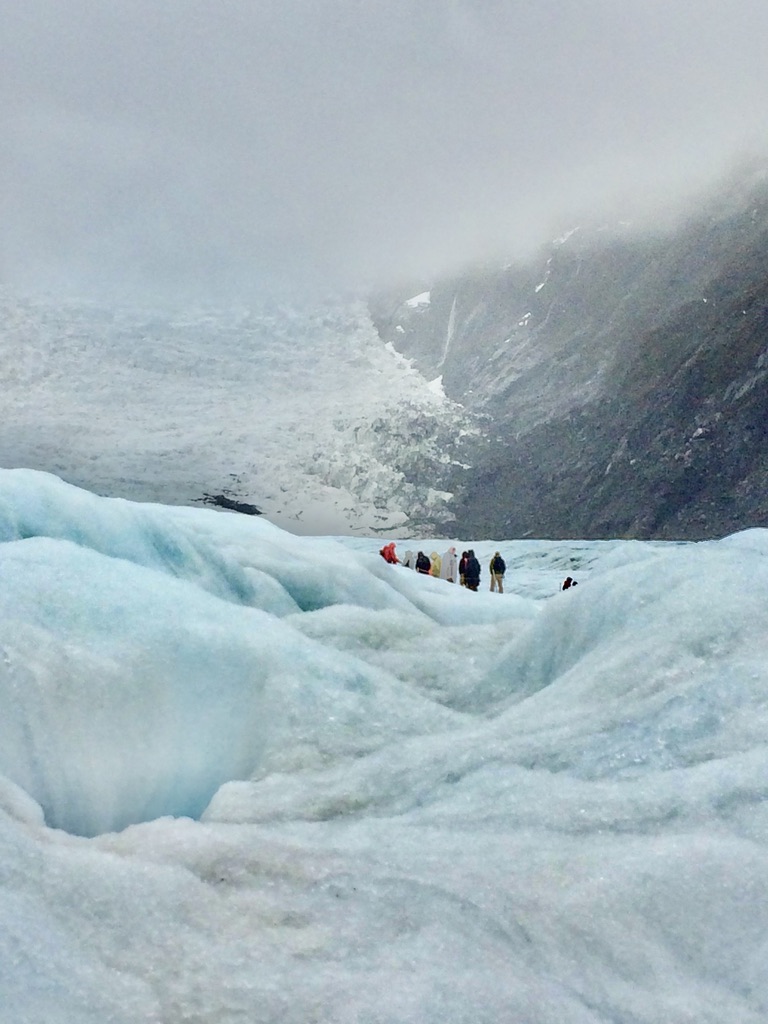 The tour companies will provide socks, boots with crampons, and walking sticks for the half-day on the glacier. Also, if needed, they provide waterproof jackets and pants.
It's so crazy what mother nature creates! Thanks to video and pictures we can remember what was once there.
It's cool to think that it was truly once in a lifetime to see these exact ice structures since these natural wonders recreate themselves over and over again in different, unique forms.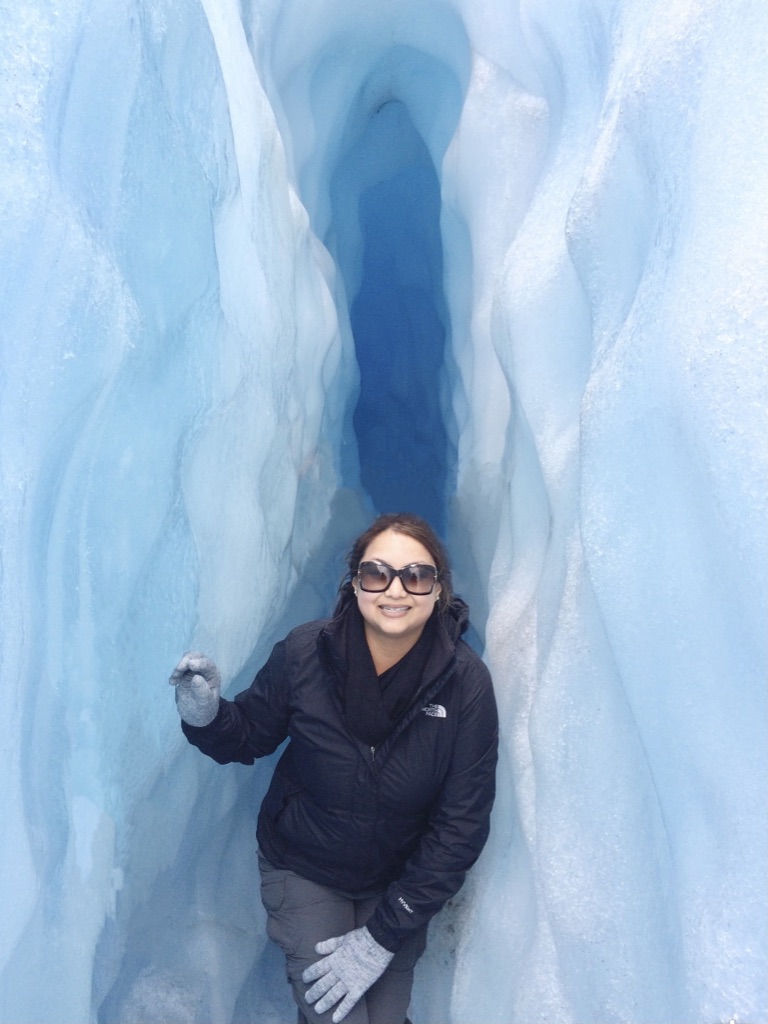 There were several nooks and crannies that we were able to go into.
At left, is a video of a slim opening that we had to navigate to fit through! Guides created the footpath along the edges of the melting ice stream.
At a second one (pictures below), we had to repel with a rope a short distance into a cave-like nook and didn't have enough room to fully stand up.
If you're claustrophobic, you can opt-out of these types – but only if you have to, but it was an awesome ice cave to experience that you'll not want to miss.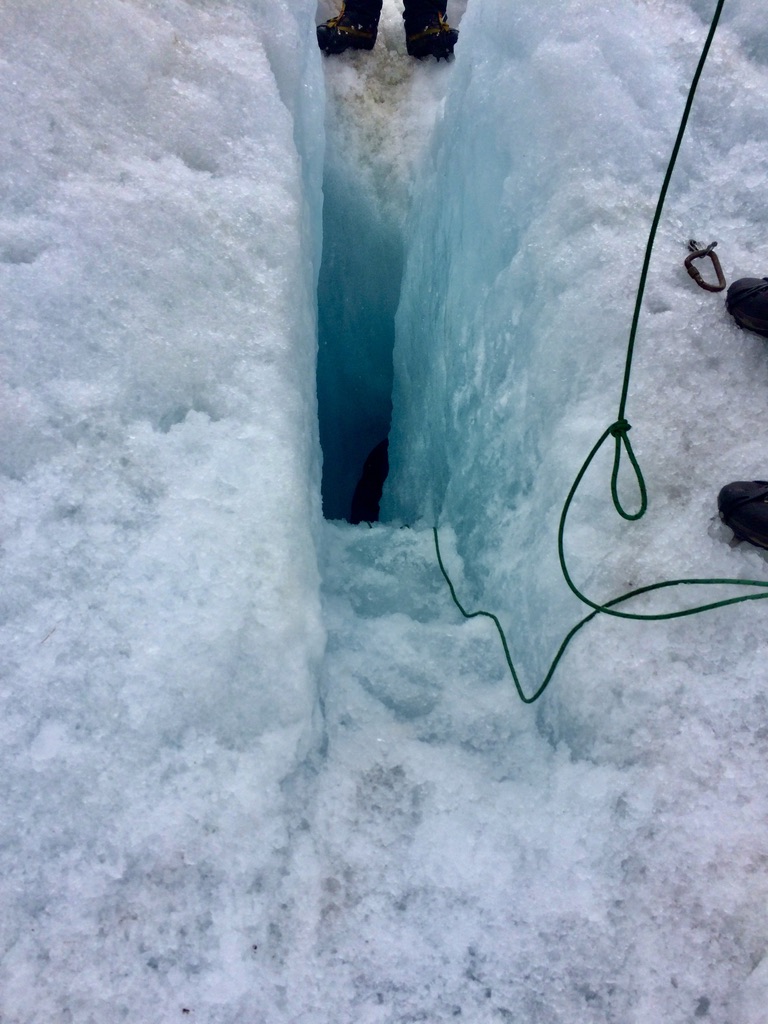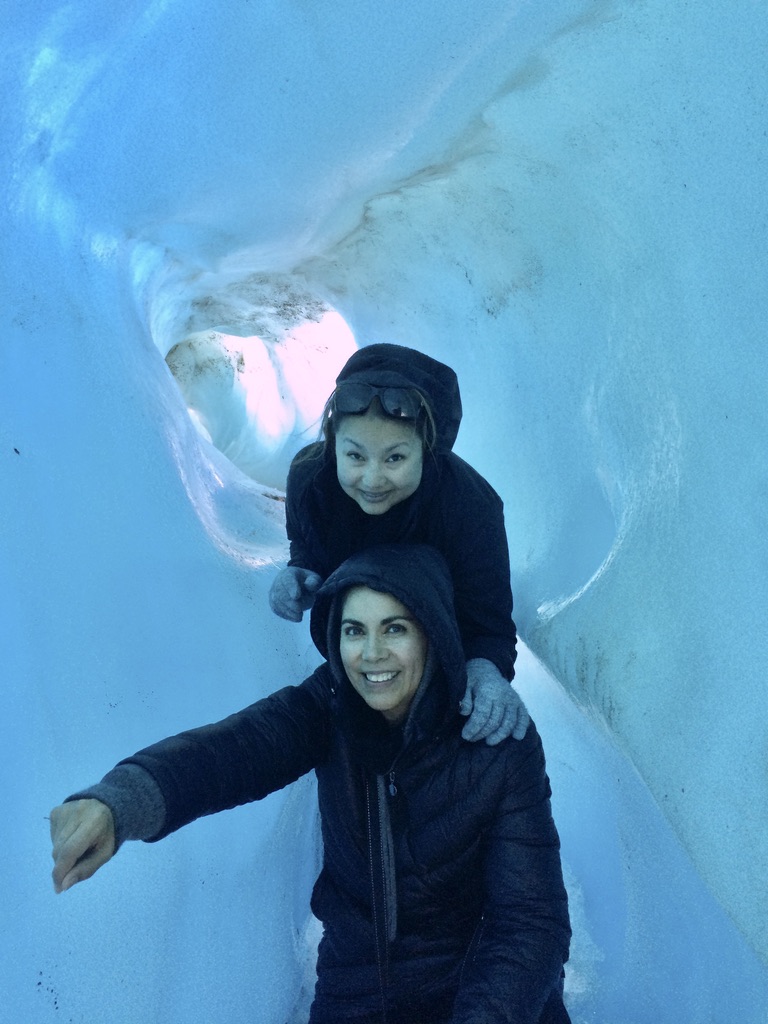 Fox Glacier and its twin, Franz Joseph Glacier, are some of the most accessible glaciers since they flow at almost sea level. The temperate climate at this low altitude means these glaciers are among the most convenient to visit in the world.