A trip to anywhere in Hawaii can be one of the most memorable vacations of your life. That's because Hawaii offers the perfect blend of scenic wonders (sunsets, waterfalls, and rainbows – oh my!), a relaxed pace of life, fun things to do, beauty, warmth, good food, and welcoming hospitality.
The islands are unique, both geographically and culturally, making them the perfect location to explore and enjoy at your own pace.
Whether you love the sea, the mountains, tropical settings, or spectacular views, Hawaii has so much to offer.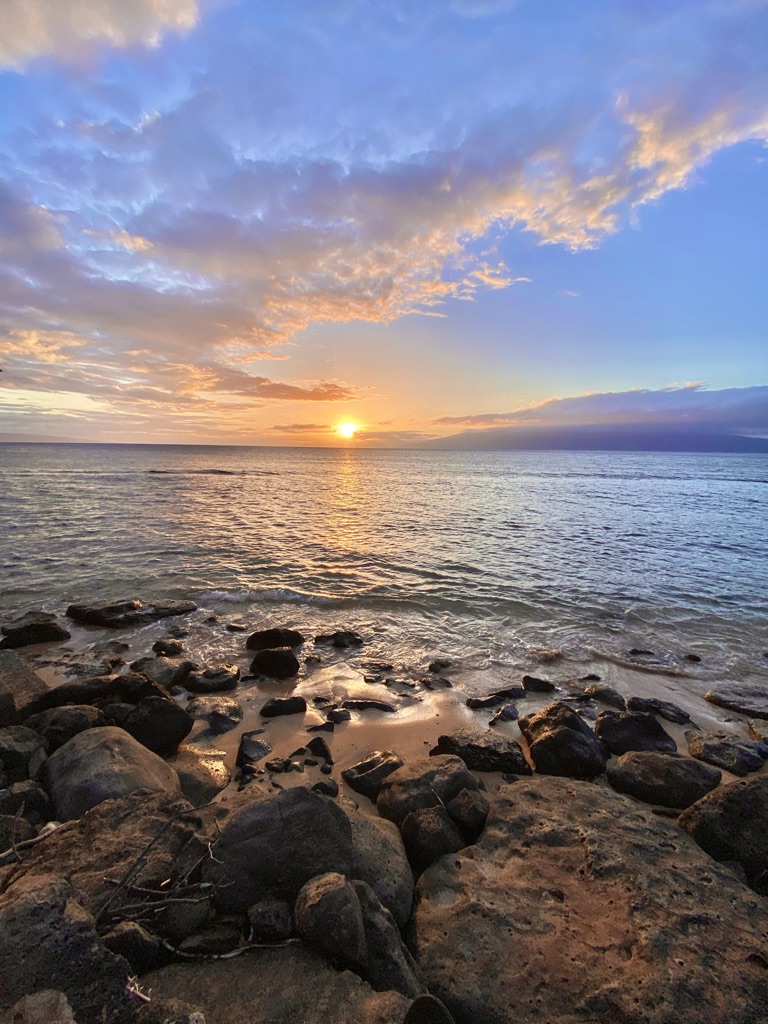 There's A Reason They Call It Paradise
Hawaii is an island chain in the middle of the Pacific Ocean, approximately 2,400 miles from California and 3,900 miles from Japan.
It is home to a unique, diverse set of marine life and plant species. You may spot sea turtles, monk seals, and a wide assortment of tropical fish during your visit to the islands. You'll also enjoy an abundance of fragrant, colorful flowers, including plumerias, and savor locally grown products: coffee, pineapple, guavas, macadamia nuts, and more.
Everywhere you look you'll find a scenic photo-taking opportunity. That's because Hawaii boasts:
A combined coastline of 750 miles – the only U.S. states that have more coastline than Hawaii are Alaska, Florida, and California
Unique ecosystems protected in 21 natural area reserves
More than 32 botanical gardens and arboretums
Over 360 freshwater rivers and streams
Trails that take you to waterfalls or mountain peaks
So whether you're a sit-at-the-beach kind of person with a mai tai in one hand and a good book in the other, or you like to stay active snorkeling, hiking, sailing, and exploring (or maybe you're a bit of both?), Hawaii offers you a perfect setting and the chance to enjoy your favorite activities at your preferred pace.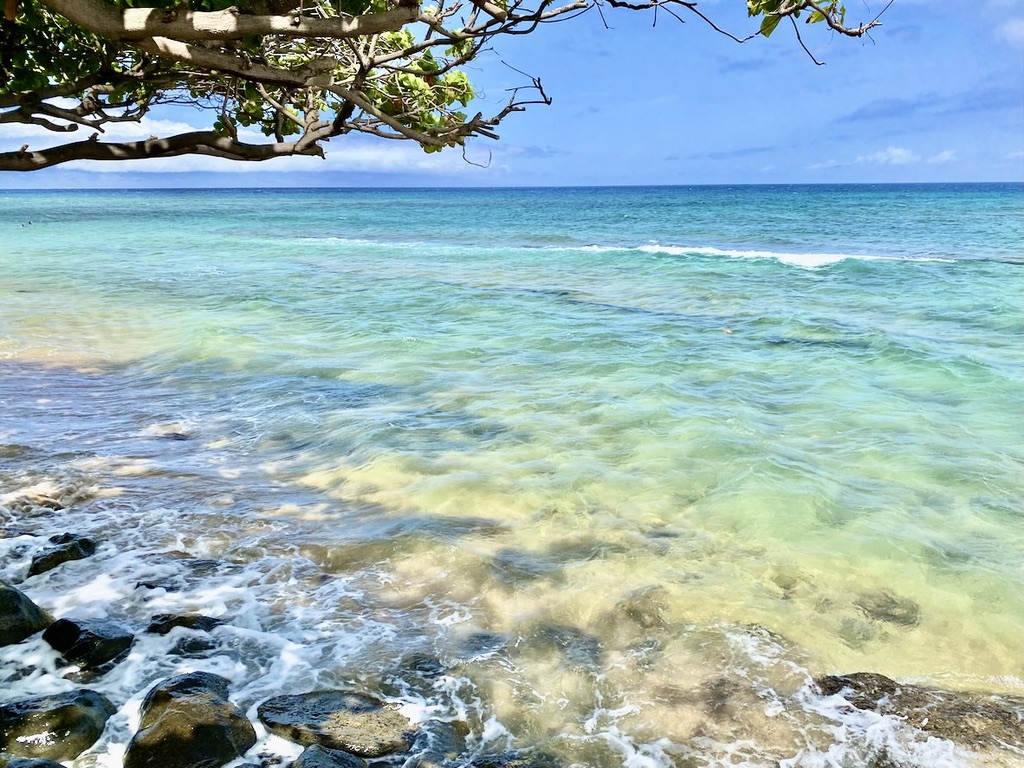 Which Hawaiian Island Should You Visit?
Ok, where to start?! You really can't go wrong with your choice of Hawaiian island to visit. Most have great snorkeling, helicopter tours and plenty of quality beach time to be had. But if there are certain vistas or pastimes you prefer over others, or there are geographical landmarks you just have to see, here's what you need to know.
The Big Island
Home to Kilauea, Hawaii's most active volcano, The Big Island is a must-see if visiting a volcano is high on your bucket list. The Hawaii Volcanoes National Park is the most popular place, located in the southeast. Also called Hawaii Island, it's an adventurer's dream come true where you can surf or water ski on the ocean and snowboard or ski on a 13,803-foot-tall mountain at certain times of the year.
Here you can hike to magnificent waterfalls, enjoy black-sand beaches, and take small-group adventure tours to see the stars at Mauna Kea's summit. Families with kids can enjoy beachcombing, snorkeling, ziplining, easier hikes, and boat tours, among many options.
If you're a history buff, The Big Island is home to many of the most significant historical sites in all of the Hawaiian Island. The birthplace of King Kamehameha and the Kona coast where Captain James Cook first arrived in 1779.
You'll find a number of fun nightlife hangouts providing live music and dancing, including Gertrude's Jazz Bar, Hilo Town Tavern, and Lava Shack.
Maui
Known as The Valley Isle because the central portion of this island sits between mountains to the east and west, Maui is known for its accessible sandy beaches and lush green valleys. Iao Valley State Monument offers breathtaking views from a paved walking trail. Visitors and residents alike enjoy scenic drives and great food stops along the Hana Highway.
Maui can be a lot of fun for families and kids. Opportunities abound for snorkel tours, underwater tours, luaus, island-style escape rooms, and even mermaid adventures. Hikes on the island range from easy to intense.
The famous Road to Hana is a lot of driving and takes more time than worth, imho. What is worth a drive? Wake up early to see the sunrise at the dormant Haleakala volcano – it gets really cold (REALLY!) so wear a jacket and even bring a blanket. You will not be disappointed with the view!
If you're looking for some nightlife, cities like Lahaina and Kaanapali offer good choices, from bar hopping to sunset cruises. In Kihei, you can enjoy dancing, music, and a comedy club.
If you're near Kaanapali, grab breakfast at Slappy Cakes, where you get to draw your own pancakes at your table griddle!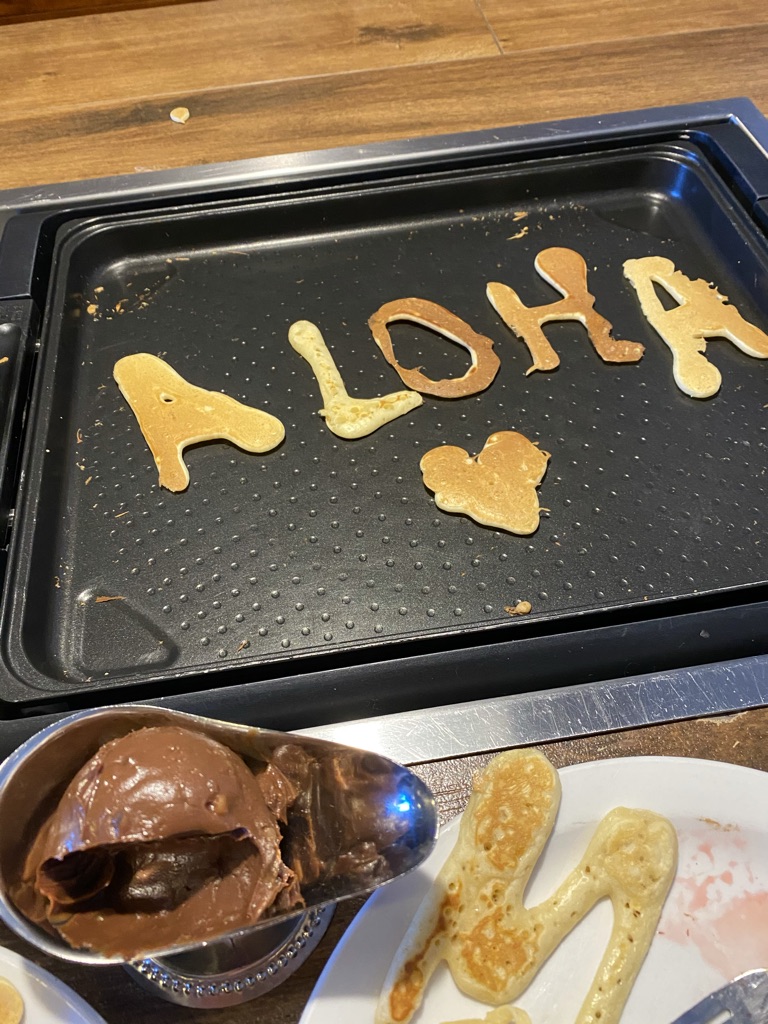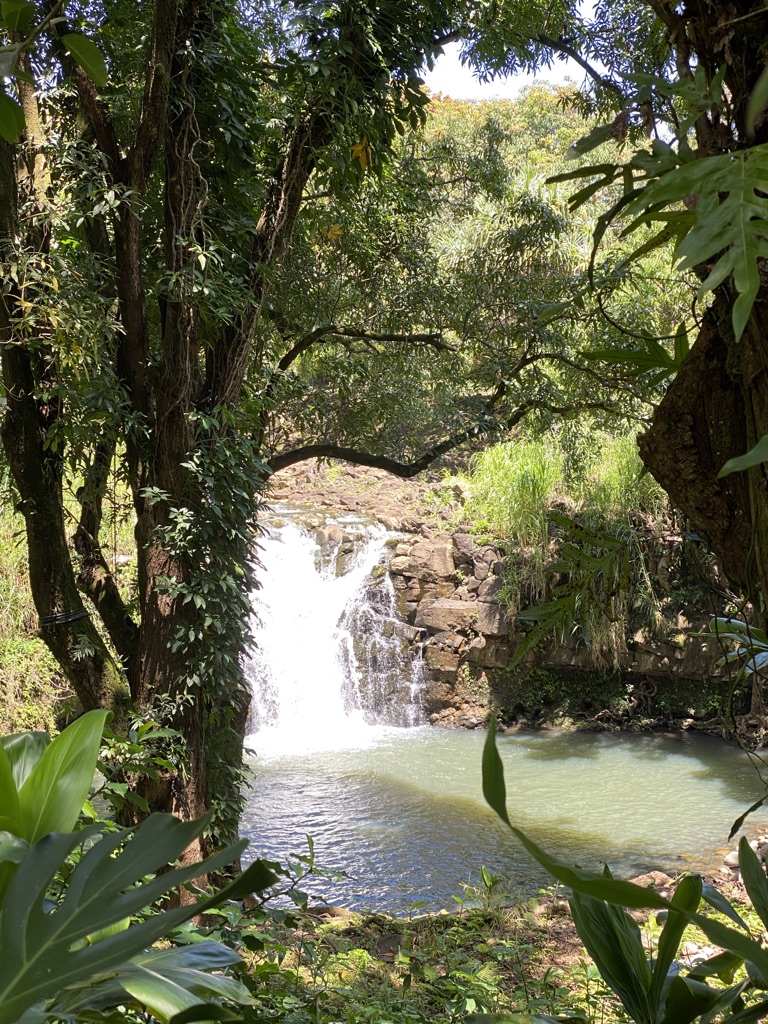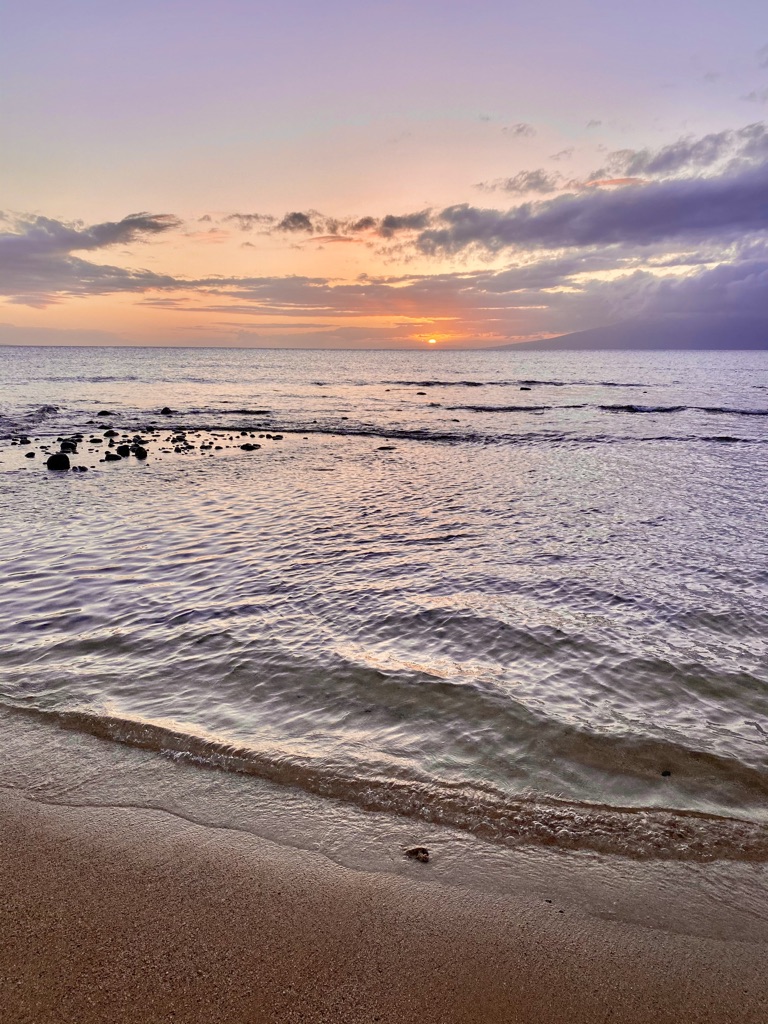 Oahu
The Gathering Place offers cultural, historical, and nature-viewing opportunities galore for all ages. In the Honolulu area alone, you and your group can visit a royal palace, swim in Waikiki Beach, and hike up to Diamond Head. Every year, 1.5 million people visit Pearl Harbor. On the east side of the island, the Polynesian Cultural Center draws nearly a million visitors each year.
A trip to the Dole plantation for some Dole Whip is a fun adventure – you can do it on your way to the North Shore.
Oahu's North Shore is a laid-back area known for its monster waves and surfing competitions. If you're a TV or film buff, you might enjoy one of Oahu's many movie and television tours showing where everything from Lost to Hawaii Five-O were filmed. For the more adventurous, go on a shark dive with a company that is focused on shark conservation – it's a great learning experience and I found it more exciting not to be in a cage. Doo doo doo doooo!
While there's no shortage of nightlife in Honolulu, you'll also find fun spots in other regions of the island. Popular casual places along the North Shore serve everything from tapas to sushi to shrimp food trucks and shave ice.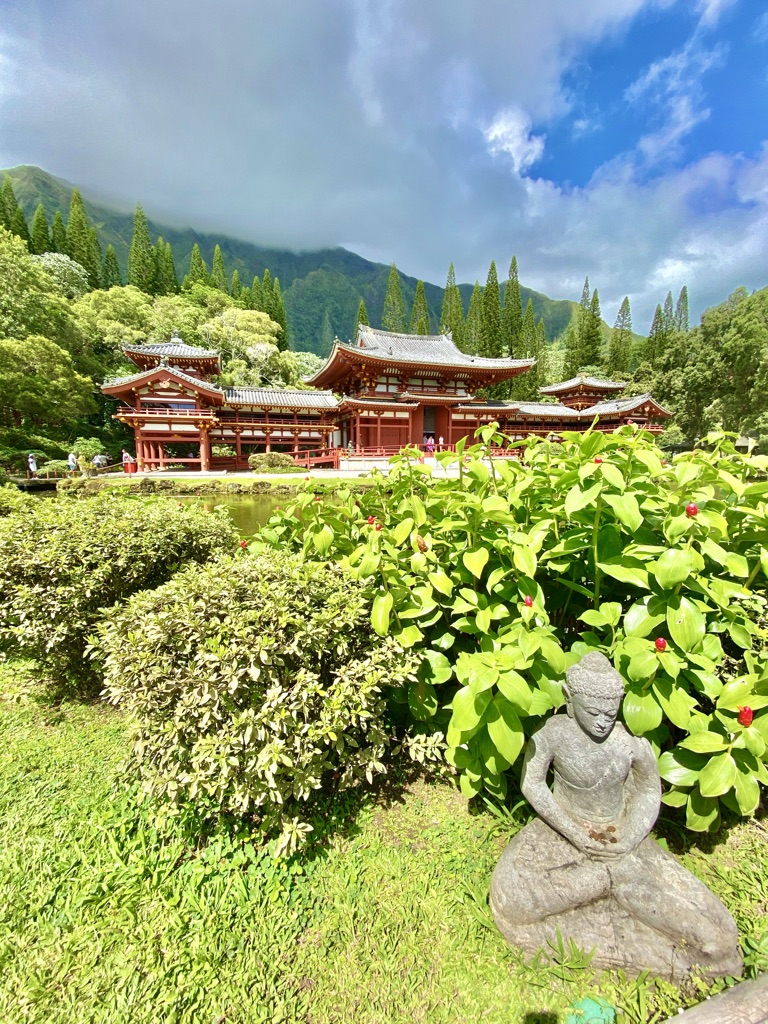 Kauai
The Garden Island lives up to its name for its rich natural beauty and abundance of tall trees, aromatic flowers, and dramatic waterfalls. Kayak along the Wailua River, see the Spouting Horn on the South Shore and enjoy scenic North Shore beaches including Haena Beach Park and Ke'e. A great spot to snorkel with your kids is Lydgate Beach Park in Lihue.
Kauai is home to Waimea Canyon, known as the Grand Canyon of the Pacific. Hikers can enjoy an abundance of scenic trails and spectacular views throughout the island, including at the Kalalau Lookout, the Hanalei Valley Lookout, and the Kilauea lighthouse.
Lanai
For something more off the beaten path, try Lanai. This smaller island is perfect for relaxing and taking life nice and slow. It's the smallest Hawaiian island that's open to visitors, and it's located just off the coast of Maui. Lanai's luxurious resorts provide world-class golfing and everything you'd expect from the Four Seasons.
Luxury and seclusion aren't the only things you'll find on Lanai. If you like adventure, off-roading through the Garden of the Gods might appeal to you. You can also take long hikes as well as leisurely walks along Hulopoʻe Beach Park and other beaches.
Molokai
If you want to see the tallest sea cliffs on the planet and experience a way of life that takes care of the land while preserving island heritage, Molokai might be the place for you. Measuring 38 miles in length and 10 miles in width, this island gives visitors a true taste of old Hawaii. Events center around culture and tradition, celebrating everything from the birth of hula to canoe racing.
Accommodations on this island include condos, beach houses, and one hotel in the main town of Kaunakakai. Activities enjoyed by visitors and locals alike including hiking, whale watching, kayaking, and snorkeling.
Visiting Molokai, nicknamed The Most Hawaiian Island, will give you a true taste of island living with no malls, no traffic lights, and no tall buildings. Just pristine island living.
When's The Best Time To Travel to Hawaii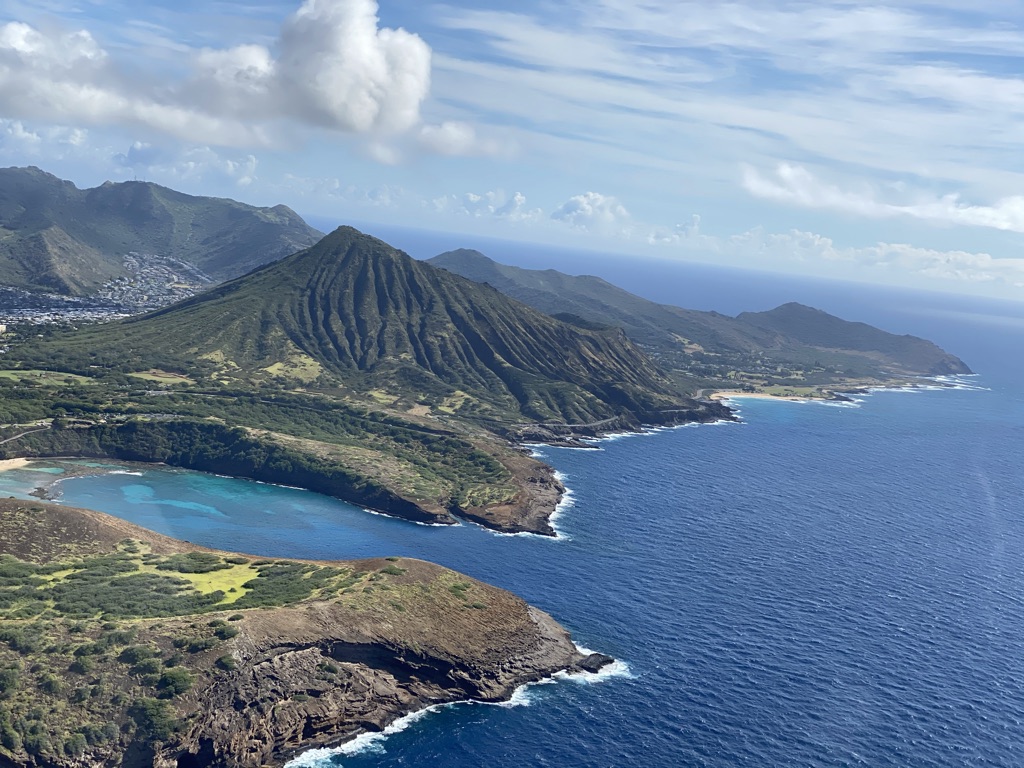 Hawaii is beautiful year-round. Breezes help cool off the islands during the warmer months. Coastal communities tend to be cooler, with temperatures in the more central areas often hotter and more humid (except for at higher elevations).
Consider two main criteria when deciding when to visit Hawaii: temperatures and crowds.
If you want the islands more to yourself, opt for less busy times of the year when tourists aren't traveling as much. You may want to book a trip for January after the major holidays, when most people have gone back to work and school after their winter breaks. October could also be a great month, after summer vacations are done and kids are back in school.
If you're looking for the best weather, try to avoid summer; it can get hot and muggy during the summer months. For a lot of tourists, the ideal temperatures are found between October and March.
However, Hawaii does have wet and dry seasons. Some visitors opt to avoid the wet season, which typically occurs between November and March.
Decide what you prefer – cooler temperatures or dryer weather.
For lower temperatures, go between October and March, during fall, winter, and early spring.
For dryer weather, go between April and October, during spring, summer, and early fall.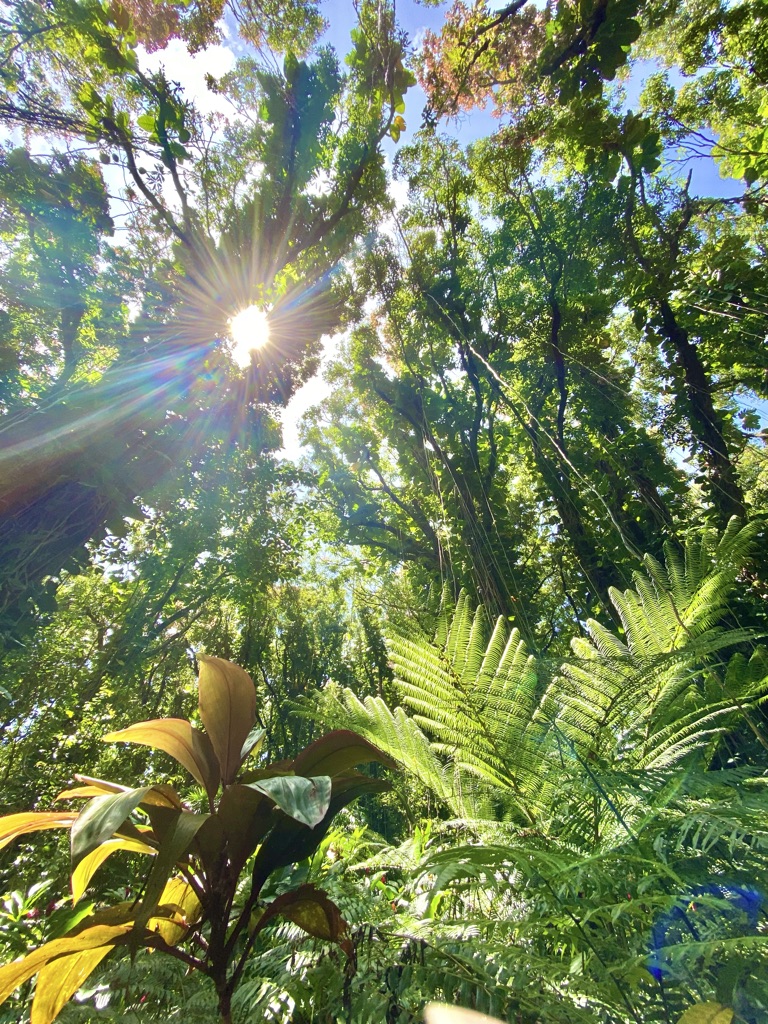 Other Considerations
Weather may not be that big of a deal to you. After all, what's a little rain or a little heat in paradise?
Other considerations may affect when you decide to travel to Hawaii, such as:
Seasonal events and occurrences: If you want to see migrating whales or surf events, book your travel for the right seasons.
Travel prices: During off-season travel, you'll likely find lower prices and better deals on hotels, airfare, tours, packages, and more.
Specific festivals and competitions: If you're interested in catching a surfing competition or a particular cultural festival, book your travel to coincide with these special events.
What You Should Bring
As you've probably figured, you won't need your winter coats or snow boots in Hawaii (unless you plan to ski at Mauna Kea).
Think practical when you pack. These are some of the items you'll want to bring:
Bathing suits: Hawaii boasts dreamy beaches and fun swimming pools, which means you'll probably swim (or at least dip your toes in the water). Hotels and other lodging should furnish towels, but if you want to bring your favorite towel, go ahead.
Cover up / sarong: Have something handy to throw on, in case you start getting a sunburn or if you need to run into a shop or resturant.
Summer clothes: Even in winter, temperatures are summery, so shorts and sandals work well.
Sturdy hiking shoes and rain parka: If you're going hiking, sturdy shoes or hiking boots are a must. The terrain can be wet and slippery. A wind breaker or rain parka can help keep you comfortable when it rains.
Sunscreen and bug protection: You'll be spending a lot of time outdoors, so pack your sunscreen and bug spray to protect yourself against the environment.
Sunglasses and hats: Since you'll be spending a great deal of time outside, be sure to protect your eyes and your head with the proper gear.
Waterproof phone cover: Between the ocean, the rain, and the abundance of waterfalls, there's a lot of moisture in Hawaii. You'll want to protect your phone (as well as your wallet, camera, and other important stuff).
Sturdy water bottle: A must for the hikes you plan to take.
Camera: You'll want some type of reliable camera to capture as much of the beauty that surrounds you as possible.
A readiness to relax: When you come to Hawaii, leave your stress behind. The Hawaiian Islands offer the perfect opportunity to relax, unwind, and enjoy a much slower pace of life. Come prepared to make the most of the welcoming Aloha spirit, and do your part to keep life cool and stress-free.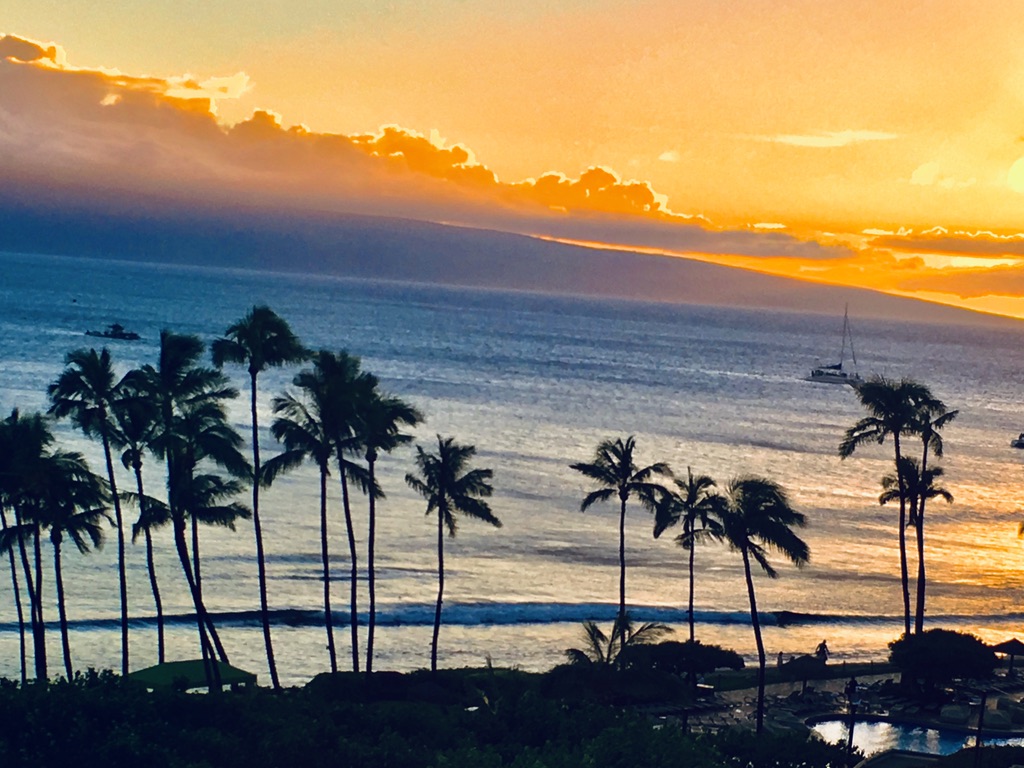 Traveling To Hawaii
There are several airports on the island that you can fly to directly from many cities throughout the United States. Coming from the mainland, you can fly into one of five airports in Hawaii.
If you're flying into Oahu, you'll be landing at the Daniel K. Inouye International Airport in Honolulu.
From there, you can take connecting flights to one of the other islands.
Since there are no direct flights to Molokai or Lanai, you'll be traveling to these islands via inter-island air transportation.
If you're going to Maui, you can fly directly to Kahului Airport.
For a trip to Kauai, you can fly directly to Lihue Airport.
Flying to the Big Island, you have two airport options, either Ellison Onizuka Kona International Airport at Keahole or Hilo International Airport.
Inter-island boat ferry service is available between Maui and Lanai.
Getting Around On The Islands
Once you're at your destination, getting around is fairly straightforward with a rental car. There is ride share and taxis available if you plan on staying in one place and only travel to and from the airport.
On Oahu, you may opt for a shuttle or TheBus, Honolulu's public transportation system.
The best ways to explore Kauai and Maui are with a rental car. In Maui, Kaanapali has a shuttle bus that runs between Front Street, the Cannery, etc. for US$4 for a day pass.
For Molokai, car rentals, taxi services, and bike rentals are available. Be sure to reserve early as rental cars can be in high demand here.
For Lanai, your options include taxi service, ridesharing, and off-road vehicles. If you're staying at the Four Seasons, make arrangements with the hotel staff well before you arrive for a car rental or shuttle service.
As soon as you know your travel dates, reserve a rental car or make other arrangements to make sure you can explore your island and not miss a thing! With COVID, rental cars have been more limited, as well as rideshare and taxis, so may have to wait (in paradise!) a bit longer than usual for these services.
Surf's Up!
Now, your final steps are to let your boss know when you'll be out of the office working on your wellness and then get it booked (doesn't have to be in that order)! Aloha!