Reykjavík, Iceland's capital city, is just the start of an epic travel adventure! 60% of Iceland's population live in Reykjavík and it is still a growing city. To avoid crowds and for a better chance to see the Northern Lights, I traveled to Iceland in October. I packed in layers because you will encounter all four seasons – sometimes in just one day!
Many rent a car to road trip around the country, but if you aren't comfortable driving in sheets of rain and snow conditions, there are small group tours. My group of four friends joined a small tour for a total of twelve travelers in a large van. It was a good number of people where we didn't feel held back by like with a large tour bus and the main reason: we didn't have to navigate the unfamiliar roads during unpredictable weather.
We arrived a couple of days early to spend in Reykjavík before starting the Ring Road tour on Route 1 that goes around the whole island. Here are the highlights from Reykjavík that you should check out.
Hallgrímskirkja Church and Statue of Leifur Eiríksson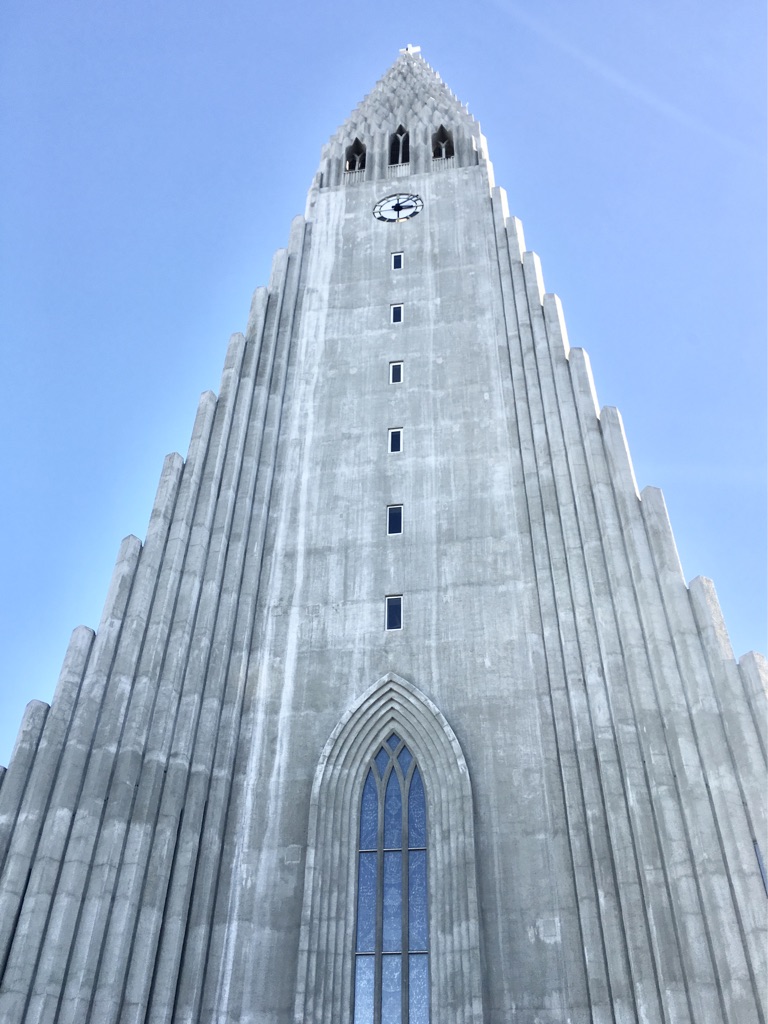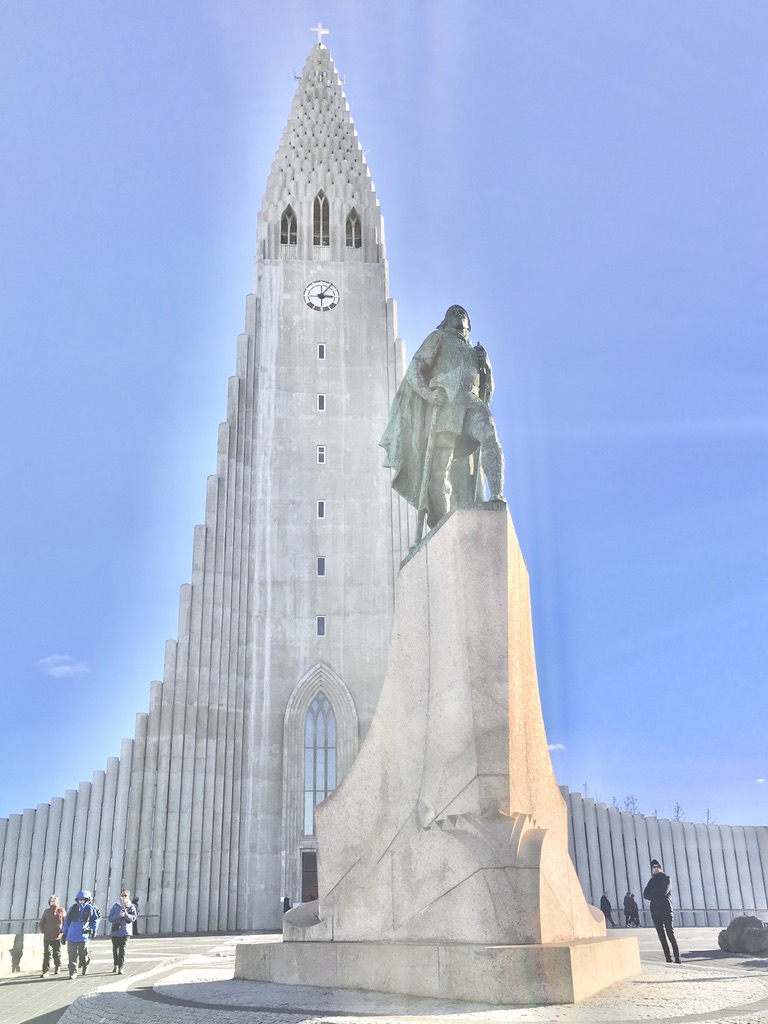 Hallgrímskirkja Church
Hallgrimskirkja Church is at the top of Skolavordustigur Street, the main art and design shopping street in Reykjavík. The iconic building is 240 ft (74,5 meters) high, and a walk to the top will reveal incredible views of the city and even Snaefellsjokull glacier on a clear day.
Statue of Leifur Eiríksson
Leifur Eiríksson's statue was not erected in front of Hallgrímskirkja, but rather the other way around! The statue was erected in 1932 and the church was built in 1945.
The statue was a gift to Iceland from the United States to Iceland to commemorate the 1000 year anniversary of Alþingi, the parliament of Iceland. It has an identical twin statue in Newport, Virginia, USA.
Sólfarið (Sun Voyager) Sculpture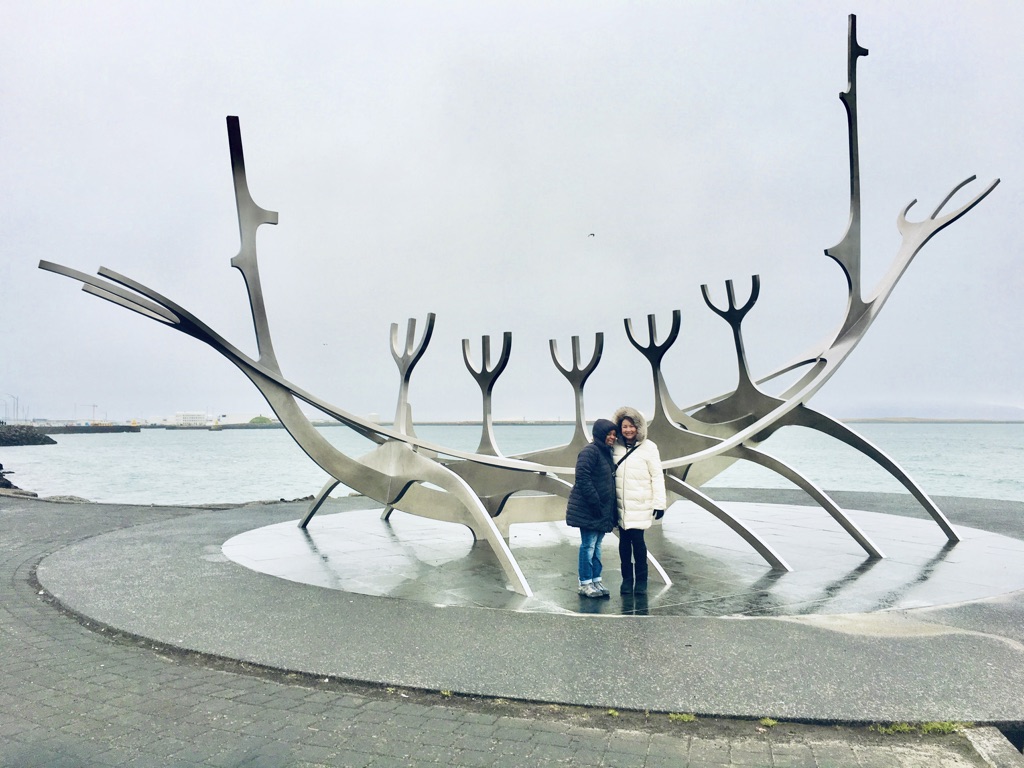 The Sun Voyager is a steel ship built as an ode to the sun and a vessel of dreams. The sculptor, Jón Gunnar Árnason, says that the sculpture represents, "the promise of undiscovered territory, a dream of hope, progress, and freedom." It is located seaside, close to the city center, only a few minutes walking east of Harpa Concert Hall.
The Blue Lagoon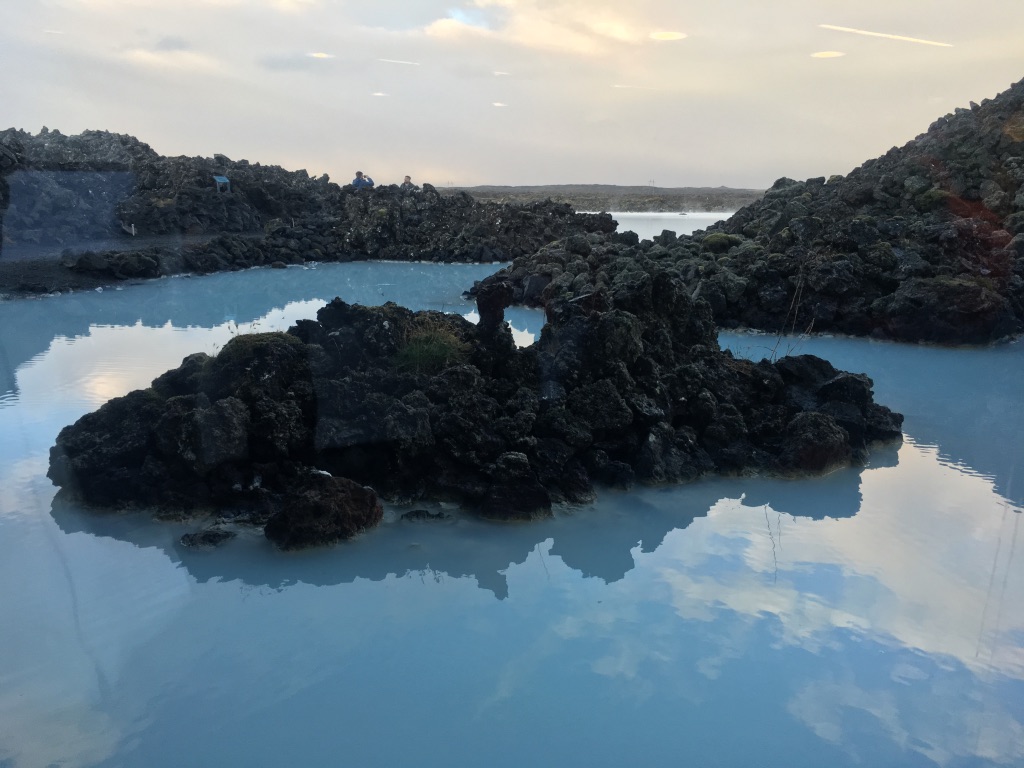 The Blue Lagoon, or "Bláa Lónið" in Icelandic, is a geothermal spa located on the Reykjanes Peninsula in southwest Iceland – about 35 minutes south of Reykjavík. We booked a round trip bus to spend a half-day in the 98–102° F (37–39° C) waters. The water is considered to have such notable regenerative qualities because the water is rich in silica and sulfur.
There is a swim-up beverage bar, as well as a face mask bar that makes it an even better experience. You'll have to do a bit of a mad dash from the changing rooms down the ramp into the water but it's worth it! We were there for sunset that made it a special day.
Be sure to book online well in advance (a month) as it's a very popular place to visit! Also, you need to shower without your swimsuit before entering the lagoon for hygiene standards of the water. There are lockers for your belongings and you can rent a robe and slippers if needed.
Iceland Food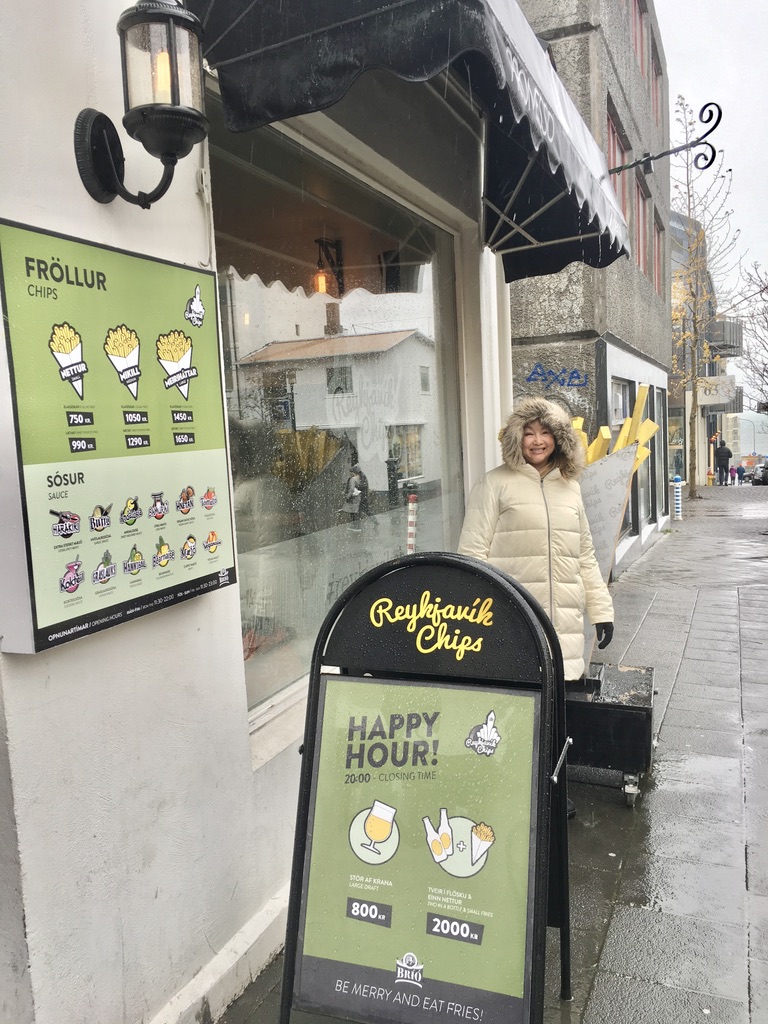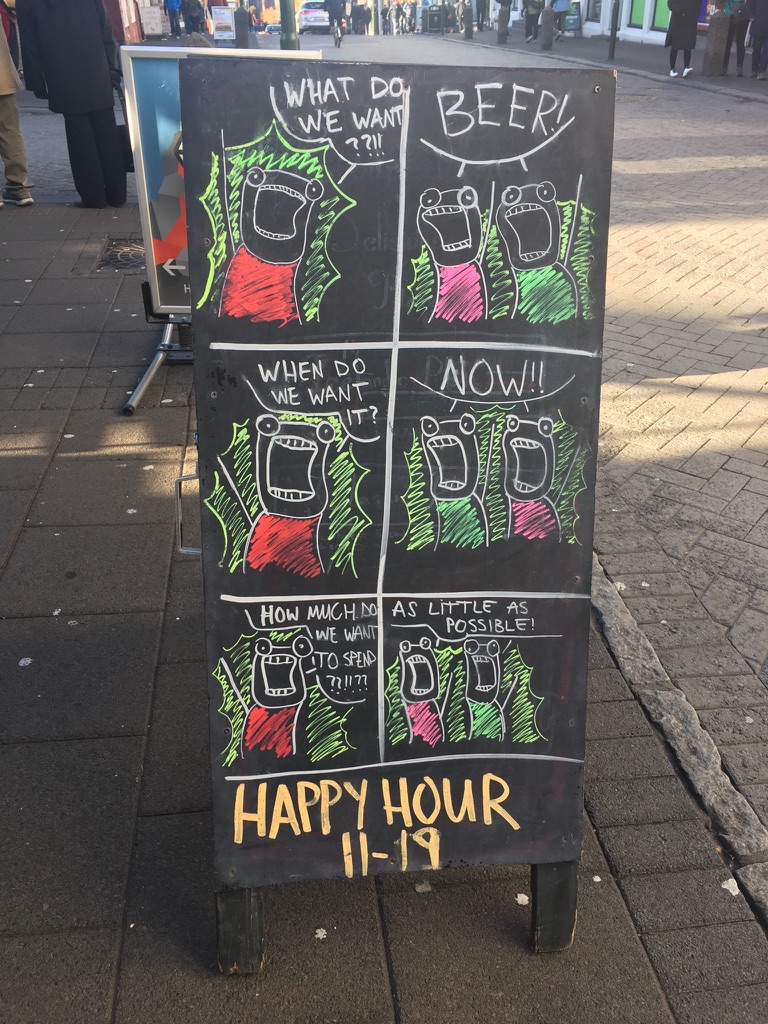 There are plenty of food choices, including vegetarian, in Reykjavík and even a chip shop! Overall, prices were more expensive than in other countries due to the need to import about 30% of their food.
For a less expensive meal, try the popular hot dog stand Bæjarins Beztu Pylsur (The City's Best Hotdog) is located in central Reykjavik, on the corner of Tryggvagata and Pósthússtræti. There is usually a line at this location since it's the OG, but there are others around the city. Bon appétit!