Africa has a lot to offer travelers from the history and culture to the wildlife. The continent spans from one side of the equator to the other so there is no shortage of activities for visitors.
However, Africa is an ultra-diverse continent, with many different cultures and wildlife, and planning a trip to Africa can be overwhelming because it's so vast. There are 147 World Heritage Sites designated by UNESCO, including Okavango Delta in Botswana and Kilimanjaro National Park in Tanzania.
The continent can be broken down into three regions: East Africa, Northern and Southern Africa, and West Africa. Each region offers something special for adventure seekers of all interest levels.
General travel advice for Africa
Traveling around Africa can be daunting because many countries have different currencies or visa requirements so planning ahead will help reduce stress down the road when you're on the ground in an unfamiliar place.
If possible, try to book flights within a region instead of between continents if only traveling for short periods of time as this may save money otherwise spent on connections/layovers. You should always check visa requirements ahead of time as well.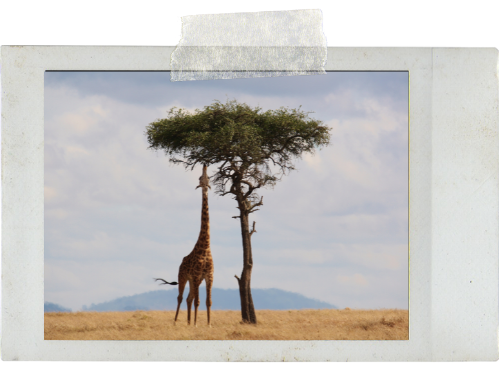 Where is the best safari in Africa?
A common question is which area offers the best safari experience and it's a difficult one to answer because each region has its benefits, but generally speaking, East Africa provides some of the most diverse wildlife viewing opportunities you'll find on earth while Southern Africa tends to have more developed parks that are easier to visit with larger concentrations of animals.
In West Africa, there aren't any national parks, so lodges/resorts still exist throughout this part of the continent although they can be trickier to access if traveling from outside countries without direct flights into their airports so plan accordingly when choosing where exactly you'd like your trip to take place!
As amazing as the safaris are, it's worth remembering that there's a lot more to do in Africa than wildlife trips – cultural experiences are abundant throughout the continent and can offer a very different perspective on the world.
How to plan your trip to Africa
If you're looking to plan an Africa trip, it's important to consider what your goals and interests are. This will help dictate which areas of the continent would be best for you. Here are some things to think about:
– Are you looking for a safari adventure or to see more of the local culture? Or both?
– Do you want to stay in luxurious resorts or do you want the adventure of roughing it?
– How much time do you have and what's your budget?
Once you've answered these questions, start doing some research into different areas of Africa that would fit your interests – there's so much diversity on the continent that it can be hard to whittle down!
Things to think about before visiting Africa
There are many different languages spoken on the continent, so make sure you're aware of what dialects will be spoken in your chosen area and whether you'll need to learn any phrases before you go.
Health should also be a top consideration – many areas in Africa are malaria zones, so make sure you're up to date on all the necessary vaccinations and prophylactics.
Another thing to think about is how much driving you'll be doing – roads in Africa vary from barely passable to downright dangerous, so if you're not comfortable behind the wheel, be prepared for a lot of long bus rides!
Africa isn't all safaris – there are incredible beaches, mountains, and even desserts waiting to be explored!
Once you've narrowed down your focus, it's time to start doing some research on specific areas, and, to help out, we've broken down what the standout attractions and travel considerations are, for Eastern, Southern, Northern, and Western Africa.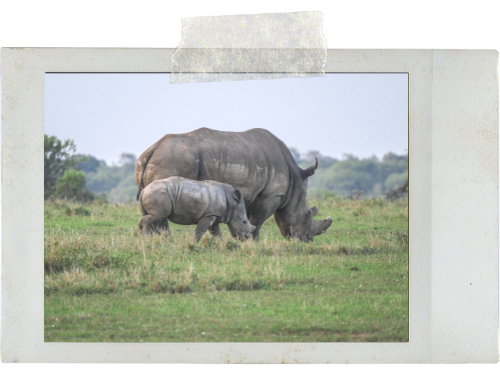 What is there to do in East Africa?
East Africa is known for its amazing safaris and wildlife viewing. The region includes Kenya, Tanzania, Uganda, and Rwanda among many others.
Since the early 20th century tourists have flocked to this area looking to get up close with some of nature's finest creatures such as elephants, rhinos, and giraffes just to name a few!
Kenya in particular has earned an international reputation for its diverse landscapes that include deserts, forests, grasslands, and beaches all in one country!
It also offers visitors plenty of options when it comes to transportation whether you're into horseback riding or hiking on foot there are tours available throughout the country.
Plus don't forget about their extensive network of national parks like Amboseli National Park which is known for its views of Mount Kilimanjaro and Masai Mara National Reserve which is one of Africa's most popular safari destinations!
---
Northern Tanzania actually plays host to Mount Kilimanjaro, the highest mountain in Africa and a popular climbing destination. There are a variety of tour operators that can take you up the mountain or even on safari tours around its base.
However, there's more to Tanzania than just one mountain.
The Serengeti National Park is a world heritage site and one of the most popular safari destinations in Africa thanks to its large population of lions, elephants, and other wildlife. The Ngorongoro Crater is also located within the park and is home to some amazing animals including black rhinos!
If beaches are more your thing, consider Zanzibar which is located just off the coast of Tanzania in the Indian Ocean.
The island has stunning white-sand beaches, coral reefs for snorkeling and diving, and African-influenced architecture making it a unique and interesting place to visit.
---
If you love good food, then Ethiopia should be on your list of countries to visit in Africa. The cuisine here is heavily influenced by spices and flavors from the Middle East and it's considered some of the best food in Africa.
Addis Ababa, Ethiopia's capital city, is a great place to start your culinary journey with its many restaurants serving up local dishes. It's also home to some of the best coffee shops in Africa and a thriving and hectic nightlife scene that will keep you entertained well into the early hours of the morning.
If you're looking for an adventure, then head to Namibia. This country is full of vast deserts, awe-inspiring canyons, and spectacular wildlife. It's also one of the most sparsely populated countries in the world so you'll definitely feel like
---
If you're looking for awe-inspiring scenery, then Uganda is a great place to visit.
This country is home to some of the most beautiful scenery in Africa with its rolling green hills, thick forests, and snow-capped mountains. Uganda is also known for its wildlife including mountain gorillas, elephants, and giraffes.
Rwanda might be one of the smallest countries in Africa, but it's one of the most densely populated.
This country is home to some incredible wildlife including chimpanzees, hippos, zebras, crocodiles, and lions while also boasting breathtaking scenery with its lush green hillsides and volcanoes. Rwanda was devastated by genocide in 1994 so there are several memorial sites that you'll want to visit during your trip.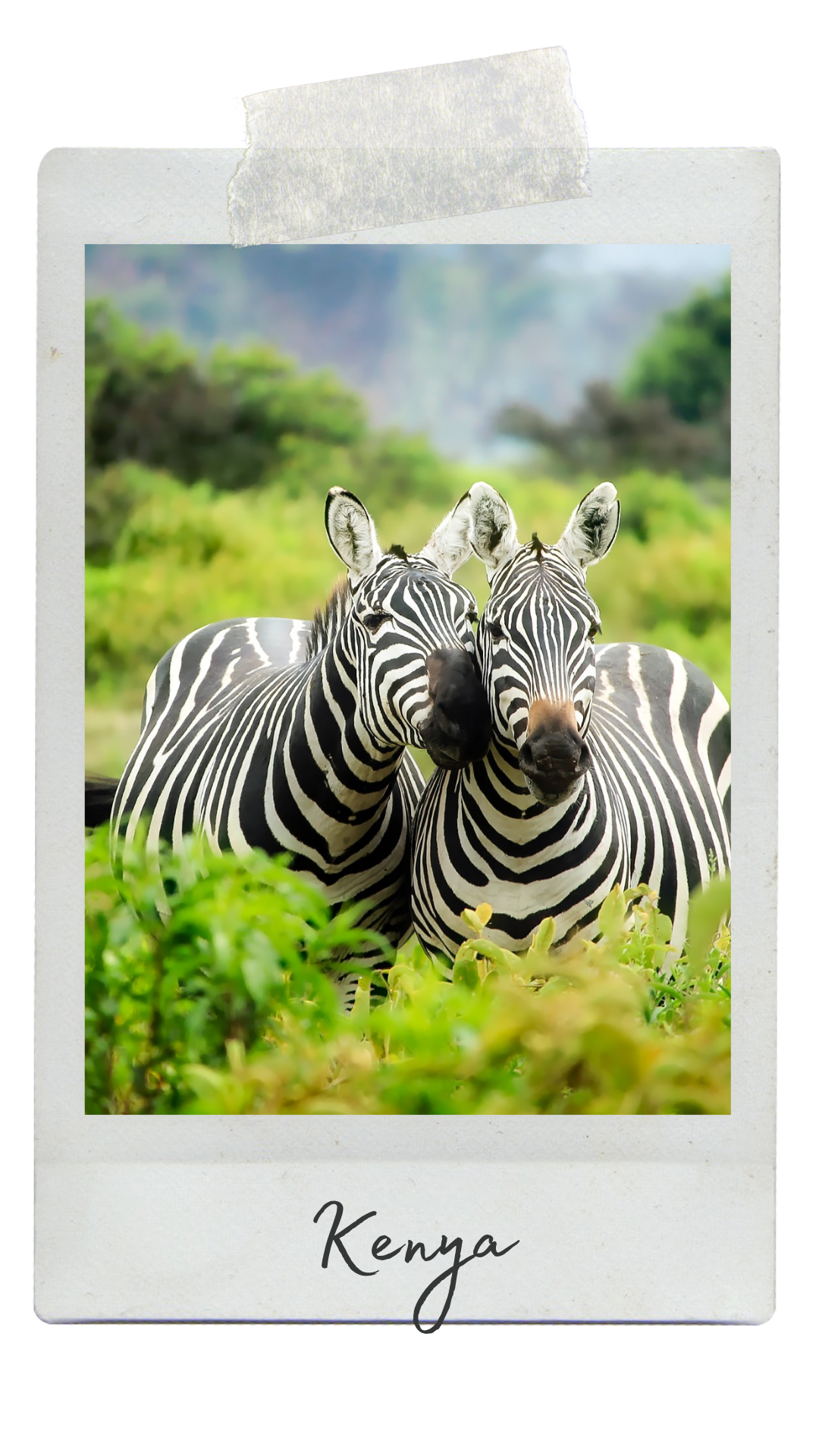 Travel considerations for East Africa
When it comes to traveling in East Africa, keep in mind that the roads are not always in great condition and some areas can be quite remote.
It's best to have a full understanding of where you're going and what you'll need before embarking on your journey.
Also, make sure to bring plenty of insect repellent as there are many mosquitoes throughout East Africa.
Some other things to keep in mind include:
Be aware of potential scams when traveling in East Africa. Many locals will try to take advantage of tourists, so be cautious and always ask for prices before agreeing to anything.
Many areas in East Africa are quite poor, so be prepared to see a lot of people living in poverty.
Pack appropriately as the weather can vary greatly depending on the time of year and region you're visiting.
What is there to do in West Africa?
West Africa is home to a number of different countries, each with its own unique culture and attractions.
If you're looking for an exotic beach vacation, Senegal is a great option with its miles of stunning coastline, crystal clear waters, and coral reefs. The country is also famous for its seafood.
If you prefer to explore the rugged outdoors, go on a climbing or hiking expedition in Mount Cameroon —the highest peak in West Africa. The area also offers excellent eco-tourism opportunities with its diverse flora and fauna, crystal clear waters, and coral reefs.
---
For those interested in history and culture, Ghana is a must-visit with its ancient castles, vibrant markets, and traditional villages. The area that makes up modern Ghana has been inhabited by humans for over 20,000 years, making it one of the oldest continuously inhabited regions on Earth.
If you are a global history buff, then a visit to Djenne in Mali is a must. The city is home to the world's largest mud mosque, which was built in the 12th century and covers an area of over 15,000 square meters.
The city itself was founded in 800 BC and was one of the major centers of Islamic learning in the Ancient World.
Mali is also home to the Dogon people who are famous for their unique architecture and religious beliefs. Based around the Bandiagara escarpment, the Dogon carve their homes directly into the face of the escarpment, creating some of the most picturesque villages in Africa.
In direct contrast to the Bandiagara escarpment, the village of Ganvie in Benin is built out in the middle of a lake. This stunning village is entirely constructed on stilts and can only be reached by boat.
Timbuktu is one of the most recognizable names in Africa, and for good reason. The city was once one of the most important cultural and intellectual centers in the world. It is home to a large number of ancient manuscripts, including some that date back to the 12th century.
---
For a very similar historical and architectural treat, you can visit Agadez in Niger. This ancient city was once a major center of the Trans-Saharan caravans and is filled with centuries-old mosques and the Grande Marche is a melting pot of cultures, from Tuareg to Fulani, that still mix in this ancient trade center
For those looking for wildlife, Gabon is known as "Africa's Last Eden", particularly Loango National Park in Western Gabon. The park is home to over 12,000 elephants, as well as hippos, lions, leopards, and gorillas.
One of the major tourist attractions in Ghana are the so-called 'slave forts' that dot the coastline and Goree Island and serve as a reminder of the slave trade that took place in West Africa for centuries.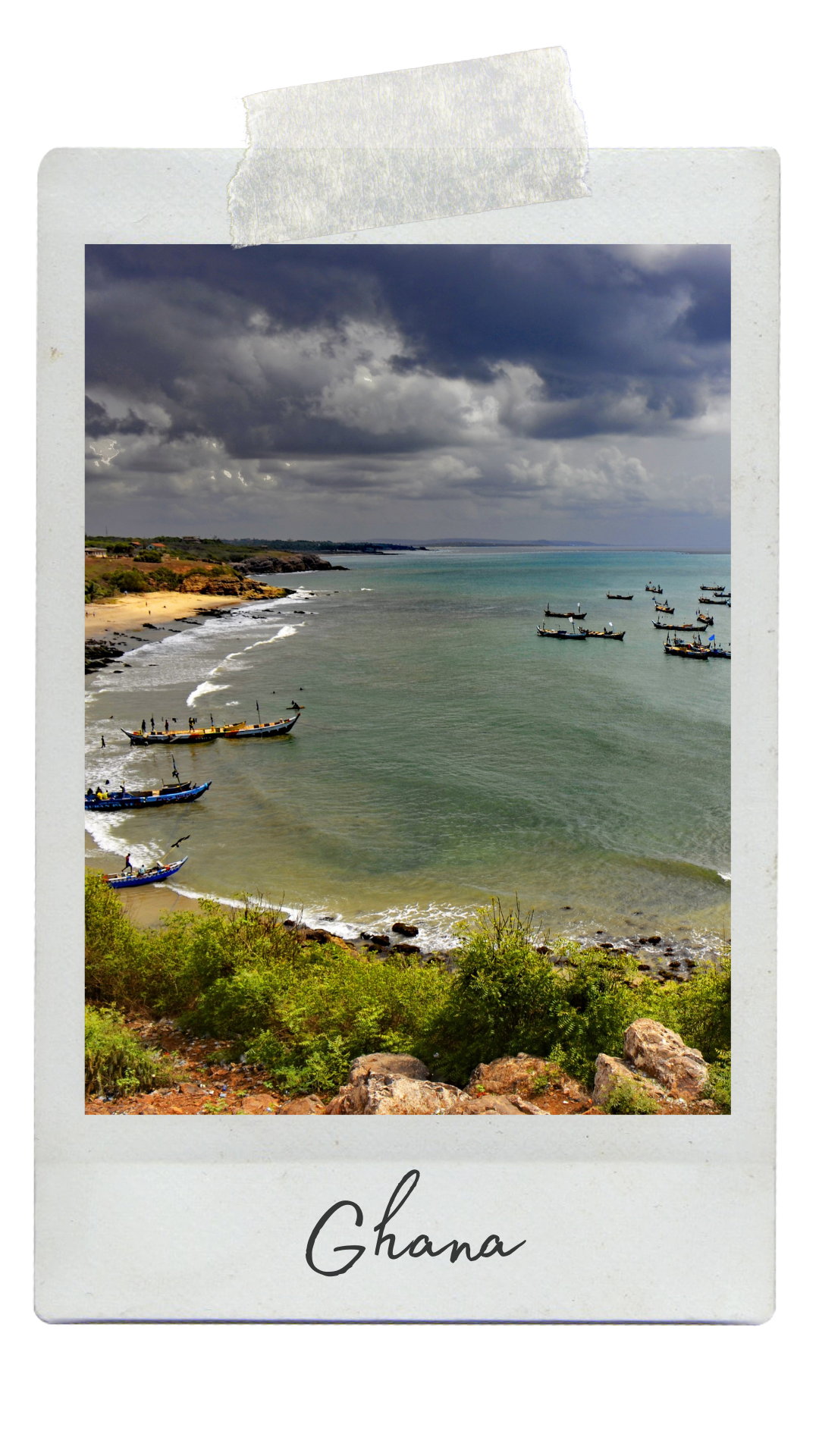 Travel considerations for West Africa
Do not over plan as you may never make it from Point A to Point B. Keep flexible with options for changes in plans and schedule.
In addition, consider the numerous festivals that take place throughout West Africa such as Timbuktu's Desert Festival or Accra Beach Carnival both of which attract thousands of tourists a year.
Many hotels are booked up months in advance during these times so do your research ahead of time!
Be prepared for electrical/communication outages by bringing extra batteries and power banks (especially if venturing off the beaten path). These can be purchased inexpensively at local markets or bazaars along your journey. Some areas also have solar charging stations available but they tend to work best early in the day.
Some other things to keep in mind include:
Be prepared to encounter wild animals on your journey by bringing a guidebook and/or talking with locals before beginning your trip.
Don't forget to bring a first-aid kit and some means of signaling if you need assistance.
Also consider malaria medications (especially if you'll be traveling near water sources), sunscreen, hats, and insect repellent.
Pack clothing that will be comfortable in a variety of weather conditions and make sure to bring along a sturdy pair of shoes.
What is there to do in Southern and Northern Africa?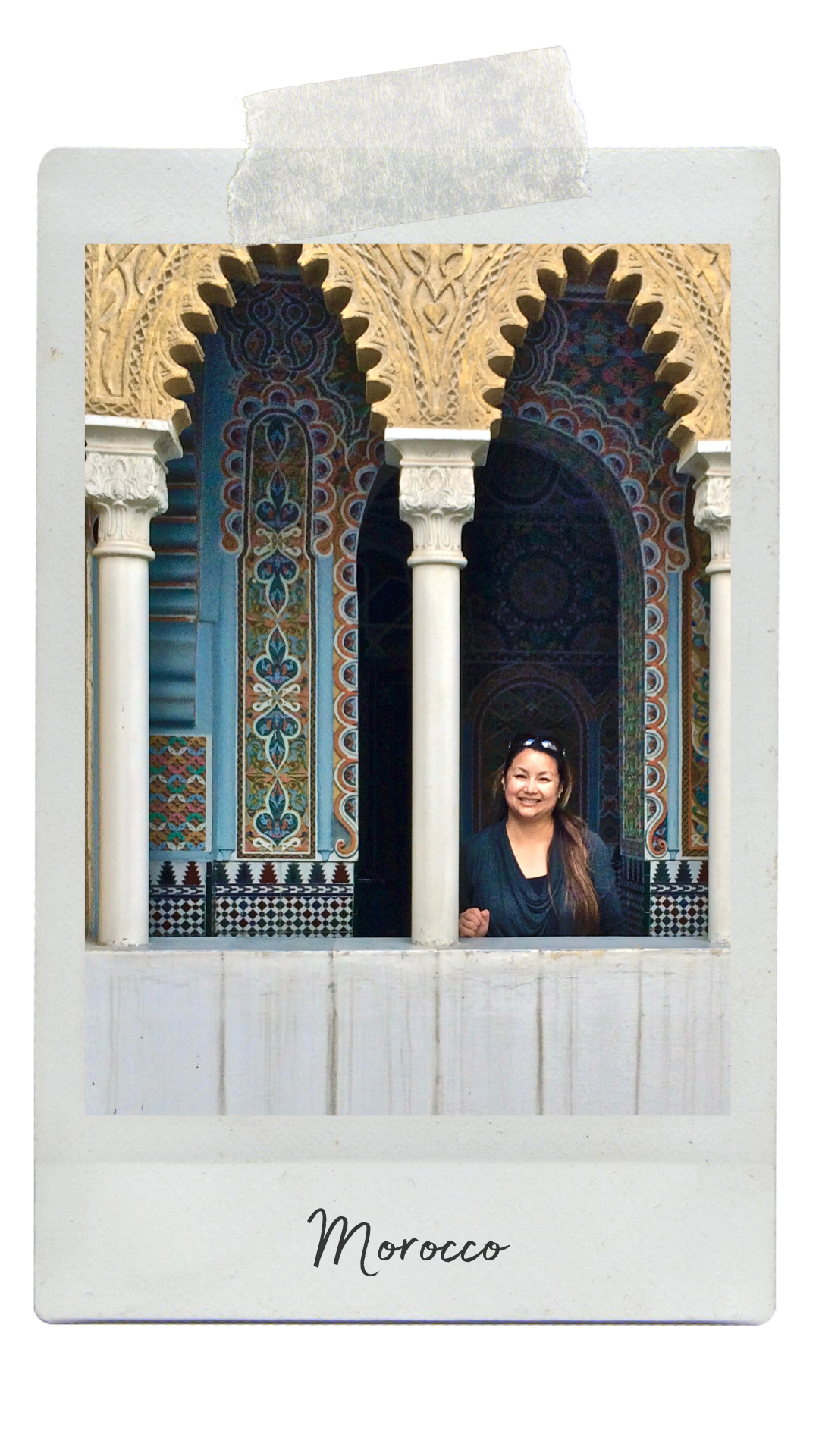 Southern Africa is a great destination for those looking to experience a variety of activities and environments. If you're interested in wildlife, there are many safari options available.
If you're after history and culture, the region is home to some of the oldest human settlements on Earth. And if you're looking for some beautiful landscapes, Southern Africa has plenty to offer there as well.
It would be hard to visit Southern Africa without visiting South Africa!
South Africa is a country filled with culture and diversity, from the beautiful Cape Town to the more wild, rugged landscapes of Kruger National Park.
If you're looking for something a little different from safaris and nature, Southern Africa has plenty to offer. Cape Town is a cosmopolitan city with world-class restaurants, stunning beaches, and Table Mountain. You can also explore the Winelands in the Western Cape or visit ancient sites like Robben Island or the Drakensberg Mountains.
As you might expect, Southern Africa is still an amazing place to go on Safari. In addition to Kruger National Park, Botswana is home to Chobe National Park, one of the most popular parks in Africa for its large concentration of wildlife. Zambia and Zimbabwe are also great options with Victoria Falls as a highlight.
---
If you love amazing landscapes, then the Okavango Delta in Botswana, the Namib Desert in Namibia, or the Table Mountain area in South Africa should be on your list. Each of these areas is incredibly beautiful and offers unique experiences.
Lesotho is a great option if you're looking for an adventure. This small country is located high in the mountains, entirely surrounded by South Africa, and is a great place for hiking, rafting, and horseback riding.
Northern Africa is home to some of the most famous tourist destinations in the world including Cairo, Giza, and Alexandria in Egypt; Marrakesh, Fez, and Tangiers in Morocco; and Tunis in Tunisia.
These cities are rich in history and culture and offer an amazing array of activities from shopping to sightseeing to camel rides to traditional dancing.
Southern Africa is home to some of the most amazing wildlife in the world including elephants, cheetahs, and lions while Northern Africa offers a completely different adventure with French cuisine and cafes, traditional Berber clothing for everyday wear, Arabic coffee houses filled with delicious baked goods called "Djemaa el-Fna" in Marrakesh's main square where snake charmers perform tricks throughout the day.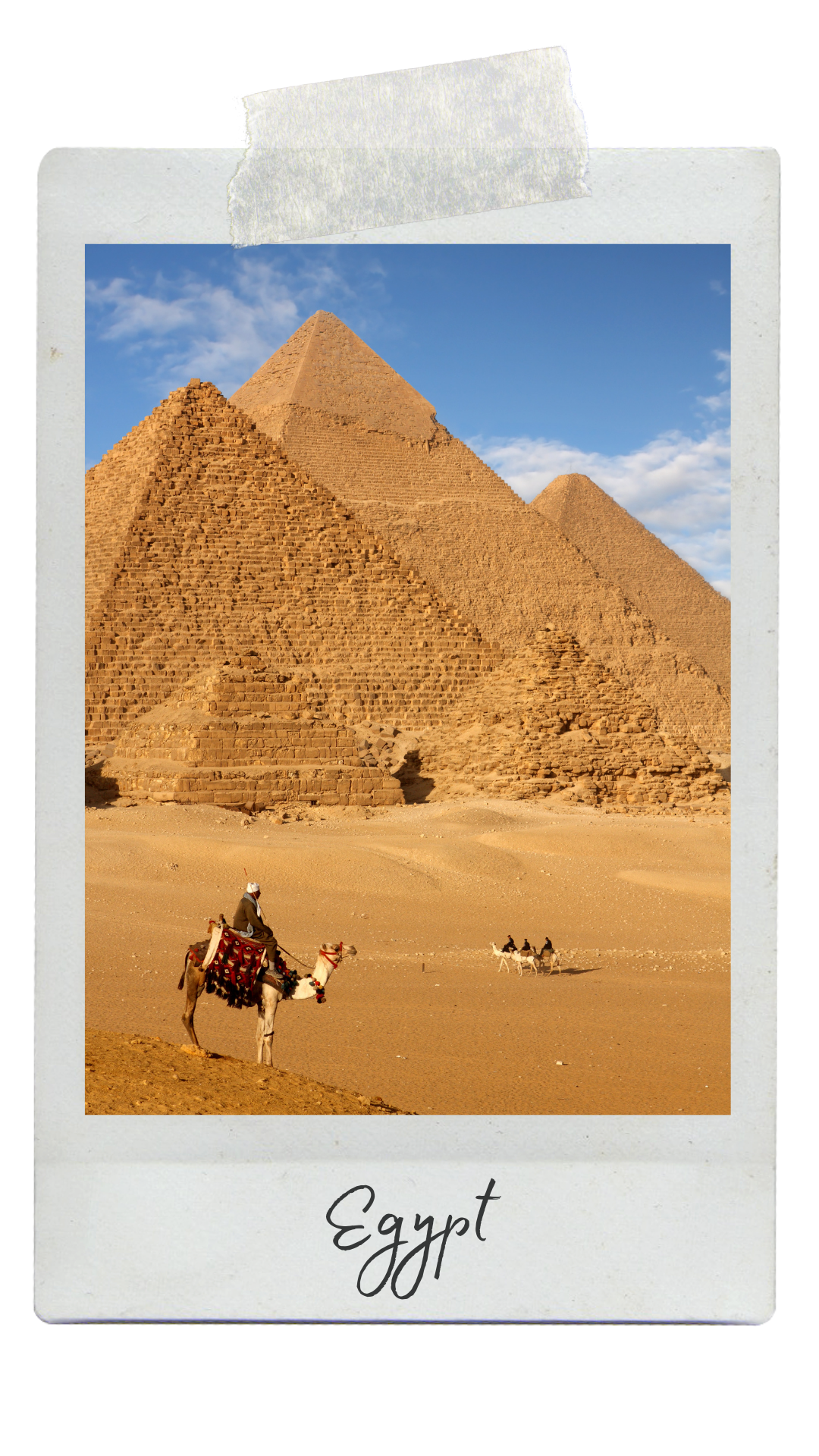 Travel considerations for Southern and Northern Africa
When traveling in Southern and Northern Africa, there are a few things to take into consideration, such as:
Southern Africa is generally warmer than Northern Africa, with temperatures reaching into the high 30s Celsius (around 100 degrees Fahrenheit) during the summer months. Conversely, winter temperatures in Southern Africa can drop below freezing at night. Be sure to pack layers if traveling during these times!
Northern Africa is home to a number of ancient ruins, including the pyramids of Giza and the Roman city of Carthage. If you're interested in history, then Northern Africa may be the better destination for you.
Southern Africa offers safaris and other wildlife viewing opportunities, while Northern Africa is home to more bustling cities like Cairo and Casablanca.
---
Some other general travel considerations include:
The cities in South Africa are very modern and offer a wide variety of activities, while the rural areas are still quite undeveloped. If you're looking for a mix of city and nature, South Africa may be the best destination for you.
Crime against tourists is a concern in many areas of Africa. Do your research before you go and be sure to know what areas are safe to visit.
It's also important to consider the climate when planning an African trip. Southern Africa is generally very hot and dry, while Northern Africa can be quite cold in winter.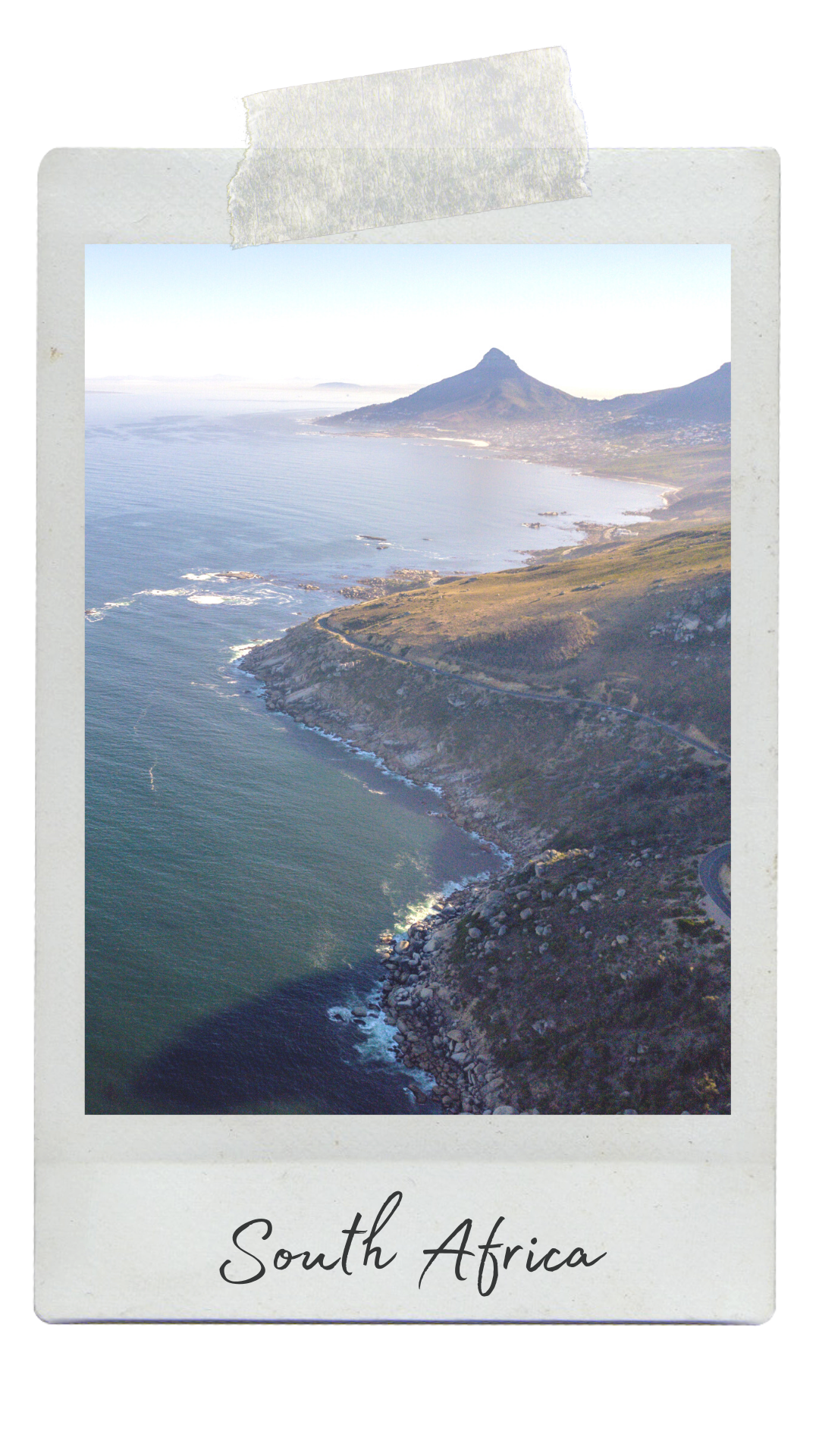 ---
Adventure awaits in Africa
No doubt it will take several trips to Africa to see each region of the amazing continent. Here's a list of the Seven Wonders of Africa for inspo:
Pyramids of Giza, Egypt
Mount Kilimanjaro, Tanzania
Victoria Falls, Zambia and Zimbabwe
The Virunga Mountains, Rwanda and Uganda
Fish River Canyon, Namiba
Nyika Plateau National Park, Malawi
Bazaruto Archipelago, Mozambique
✈️ Bon Voyage!