The Galapagos Islands was on the first list of 12 UNESCO World Heritage Sites created in 1978. That's pretty gangster to be one of the original sites. EVER.
The thirteen major islands, a handful of smaller islands, and surrounding marine reserves make up the Galapagos Islands and are part of a unique area with unusual animals, plant life, and seismic activity (!!!) that inspired Charles Darwin's theory of evolution. Fun fact: About 97% of the total emerged surface was declared a National Park in 1959.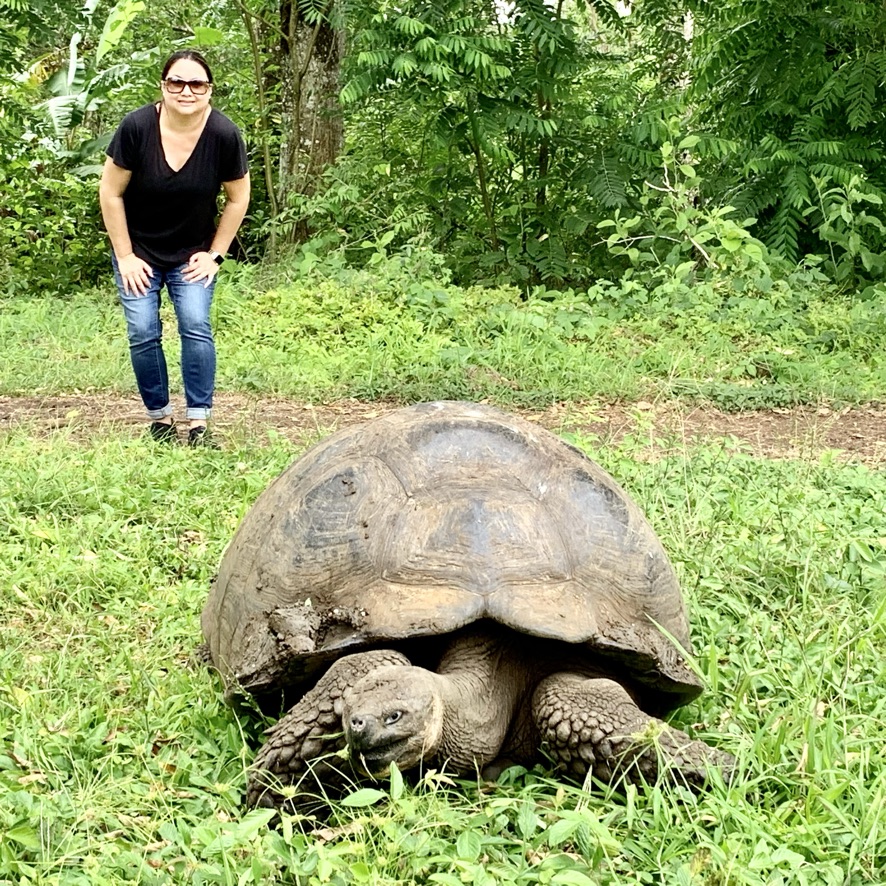 After flying in via Quito and landing on Baltra Island in the Galapagos, I took a boat to Santa Cruz Island that would be my home base for the next week.
Tortoise Reserve – Santa Cruz Island
The El Chato Tortoise Reserve is a chance to observe wild giant tortoises doing their thang. You can walk around the grounds to see the tortoise in their natural habitat while mostly eating or hanging out. Feeding or touching is not permitted and you must keep a safe distance as to not disturb them.
Since tortoises like to roam, ask a ranger where they've been seen that day. There are two main trails – La Caseta trail leads to mud pits where they like to cool off and Cerro Chato trail leads to a scenic outlook of the ocean. Stick to the trails so you don't get lost – the reserve is really big! You should wear decent shoes since a lot of the areas get muddly and trails are overgrown making it slippery.
In between stalking giant tortoises, you can check out the lava tunnels (tubes) on the grounds and lots of opportunities for birdwatching. Don't forget to bring water to stay hydrated out there!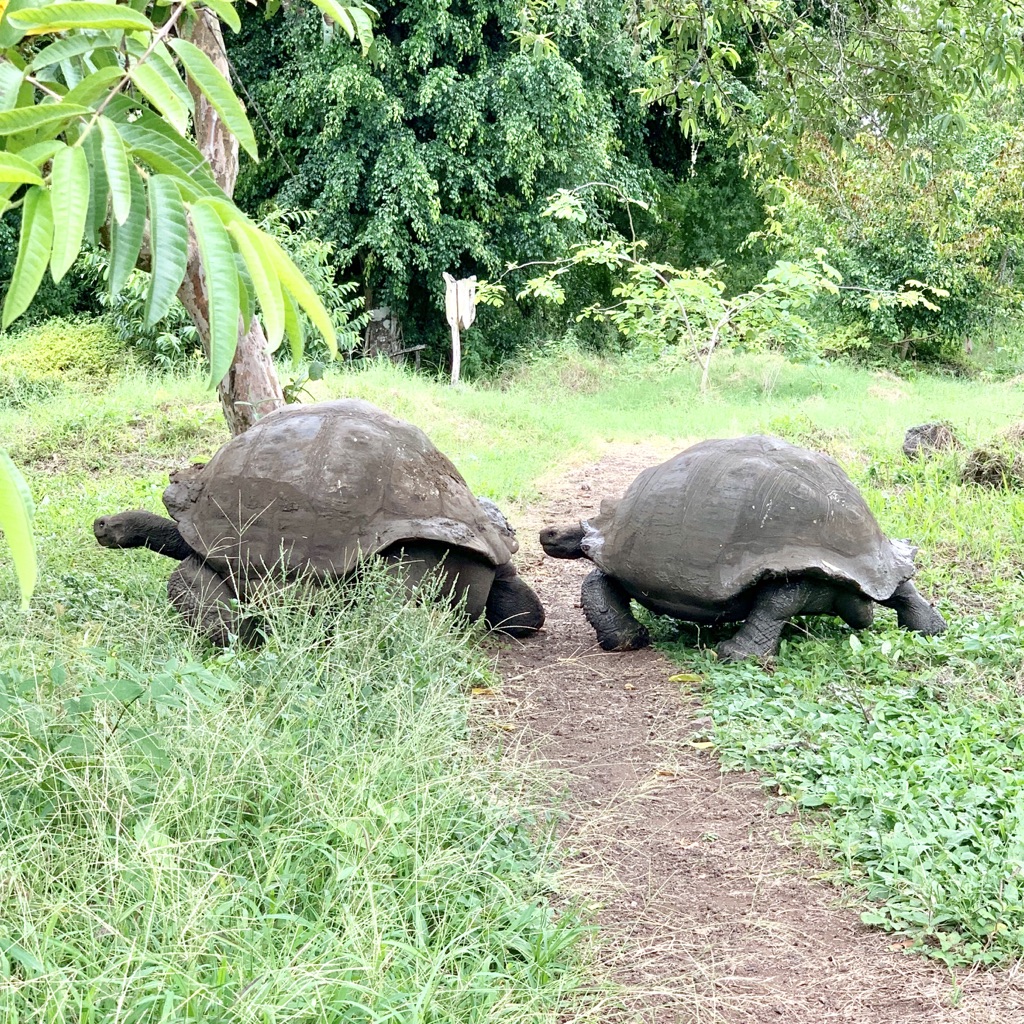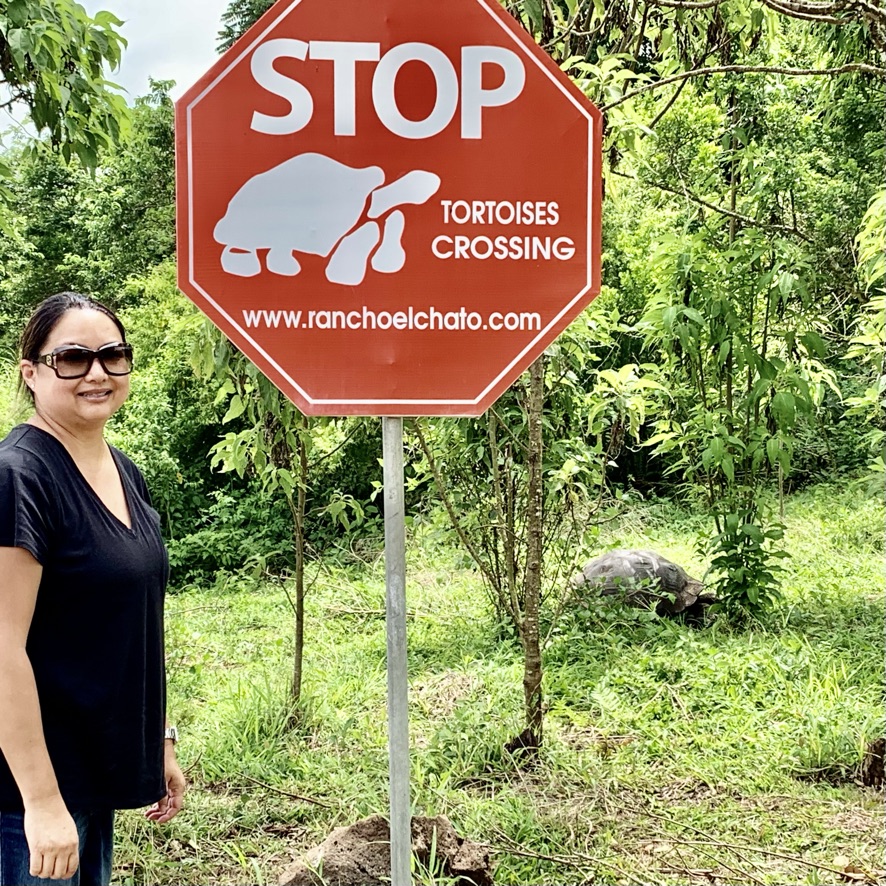 Tortuga Bay – Santa Cruz Island
White sand and turquoise waters! Tortuga Bay is a great place to relax, enjoy the water and see some marine iguanas getting their sun on.
Tortuga Bay is split into two parts:

✈︎ Playa Brava, the angry beach, is near the entrance of Tortuga Bay. Its currents are very strong and best for surfing. No swimming is allowed.
✈︎ Playa Mansa, the calm beach, is best for swimming and snorkeling. Go past Playa Brava and follow the trail to the right, for a 20-minute walk to Playa Mansa.
Bring the usual sunscreen, towel and food & drinks. There are no food vendors, chair/umbrella rental, or restrooms/changing rooms. Plan accordingly!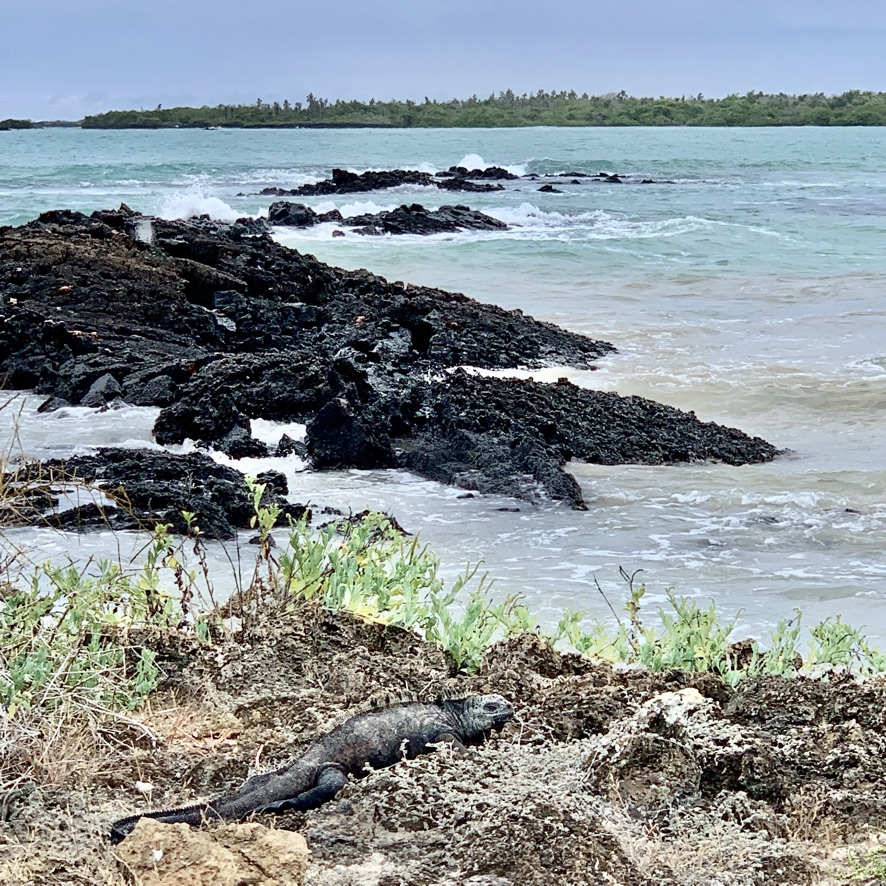 Bartolomé Island
A day trip to the uninhabited Bartolomé Island was enough time to take in incredible views of Pinnacle Rock from the island's summit. From the dock, climb 372 steps to reach the top.
✈︎ PS – It's very windy to batten down the hatches!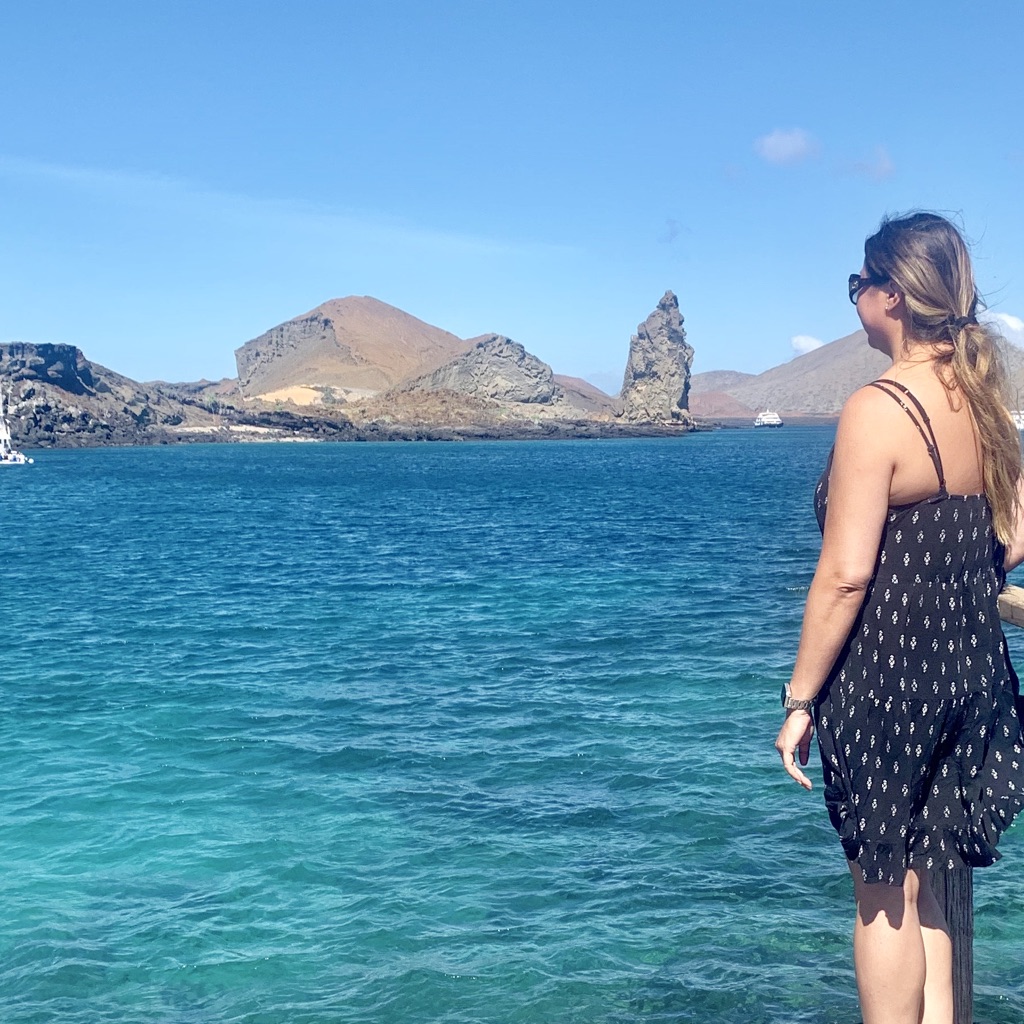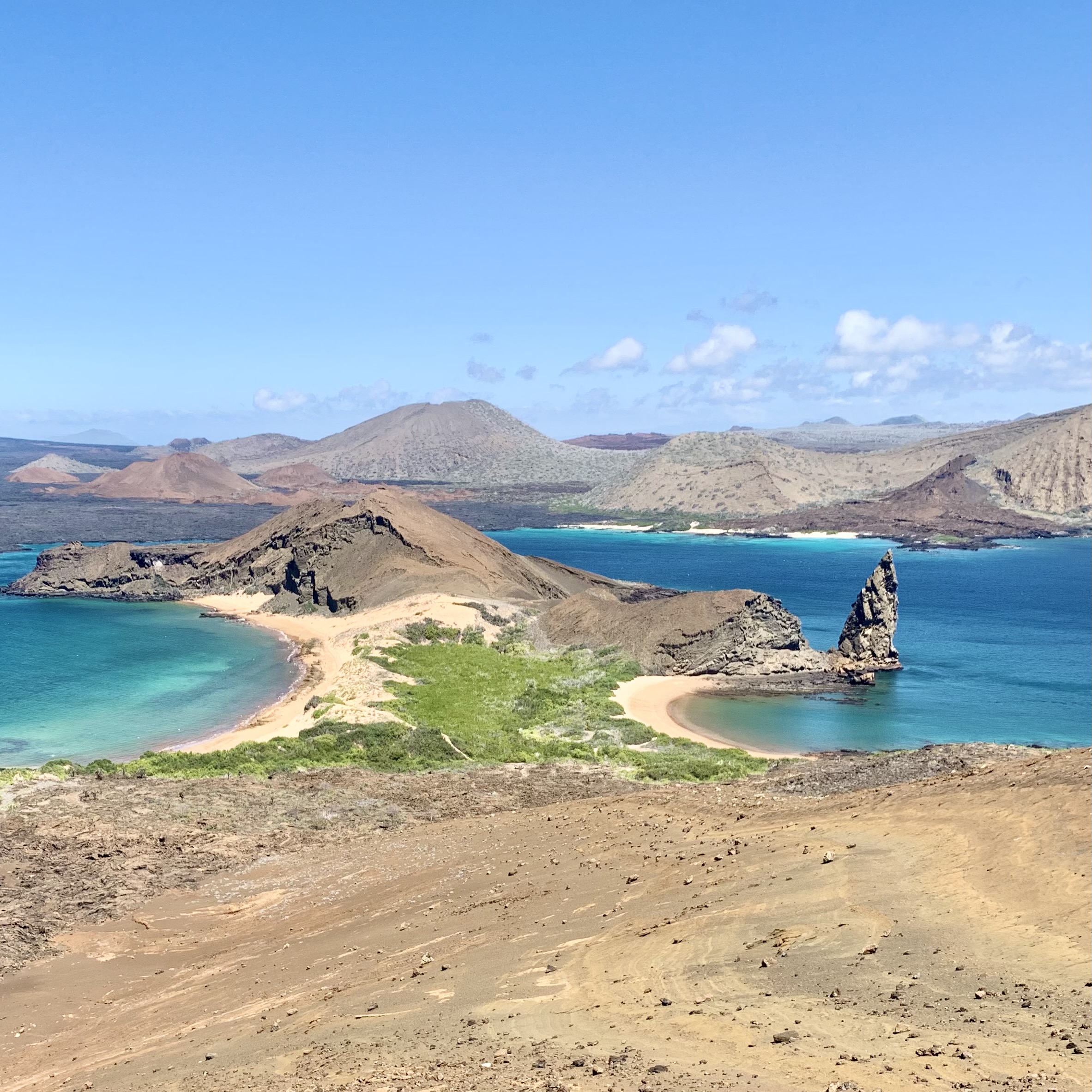 South Plaza Island
South Plaza Island is unpopulated and one of the smallest islands in the Galapagos. It has the largest population of land iguanas that can be visited and lots of birds. There is a trail around the island where you'll be able to see a lot of the wildlife living on the island.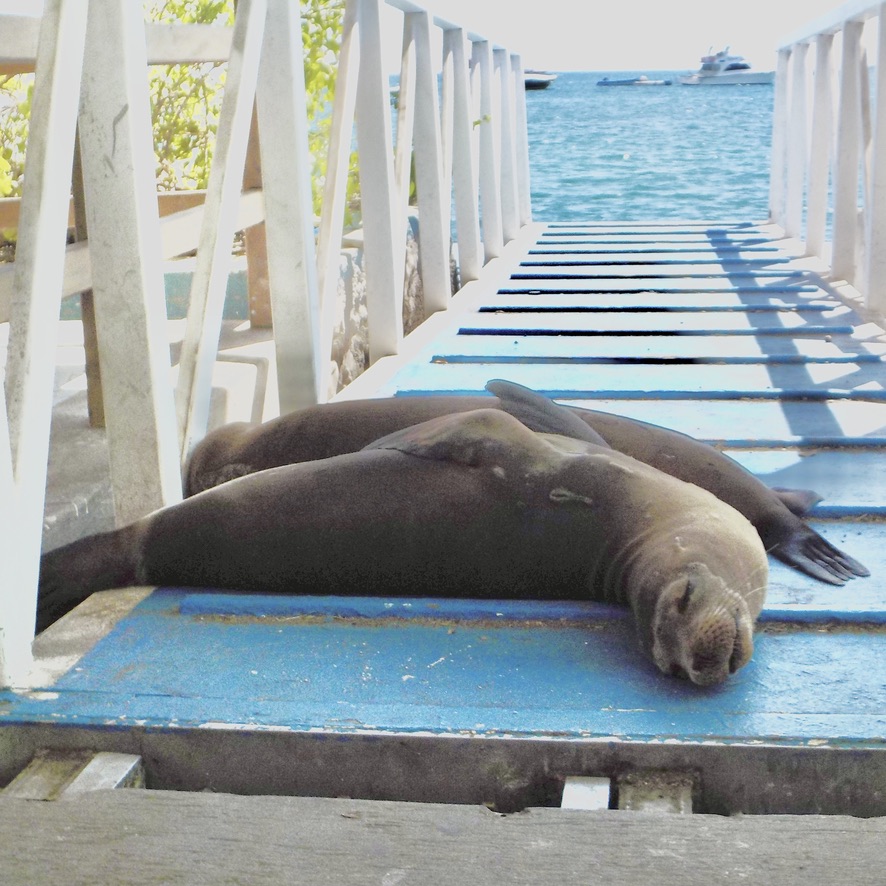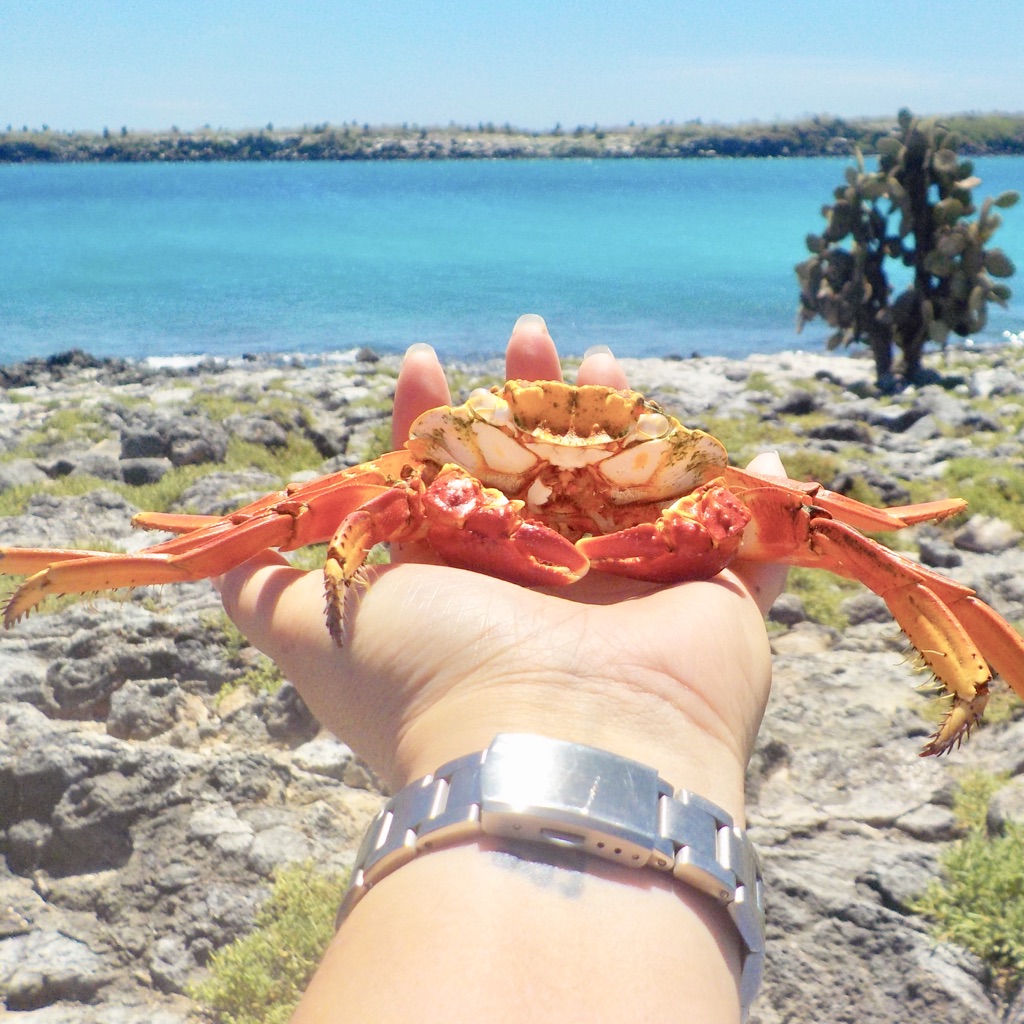 Isabela Island
Isabela Island is the largest island in the Galapagos and was formed by the joining of five volcanoes. It's also one of the two islands that penguins frequent. The Galapagos Penguin is the only penguin found north of the equator.
I was relaxing after a long snorkel and thought it wasn't the day to see penguins since our trip to the island was wrapping up. Much to my delight, a squad raft of four penguins came into the shallow waters nearby. I went from everything is zen, to arms and legs everywhere trying to get my camera and take it all in at the same time.
✈︎ Fun fact: a group of penguins on land is called a waddle, but in the water, they are called a raft. Other names include rookery, colony, and huddle. Your welcome.