Just a one to two hour's drive outside of Sydney is the Blue Mountains. The World Heritage site gets its name from the blue haze from vast eucalyptus forests. The tiny droplets of oil from the trees mix with water and sunlight, you get the blue color.
There are many trails, caves, waterfalls, and lookout points to explore. A highlight was the Echo Point lookout in Katoomba to view the Three Sisters rock formation.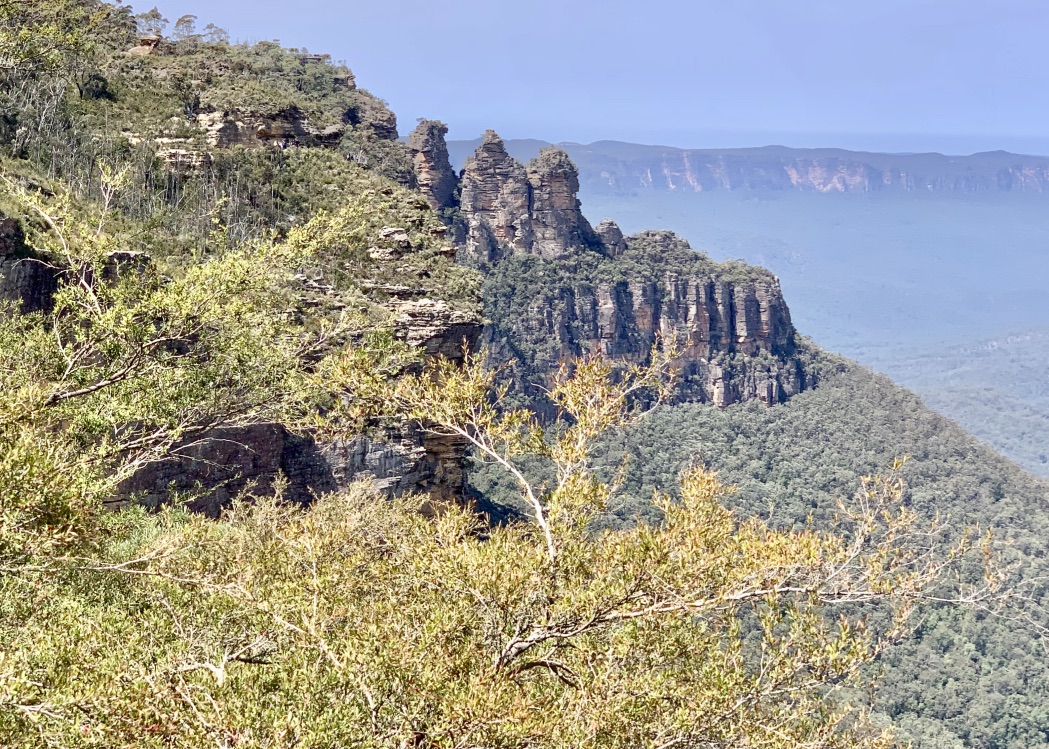 Three Sisters is a rock formation representing three sisters who according to Aboriginal legend were turned to stone.
The story is about three sisters that fell in love with three brothers from another tribe where they were not allowed to marry due to tribal law. The brothers decided to use force to capture the sisters, causing a major tribal battle.
A witch doctor from the Katoomba tribe took it upon himself to turn the sisters into stone to protect them. But, he was killed in battle and was therefore unable to reverse the spell.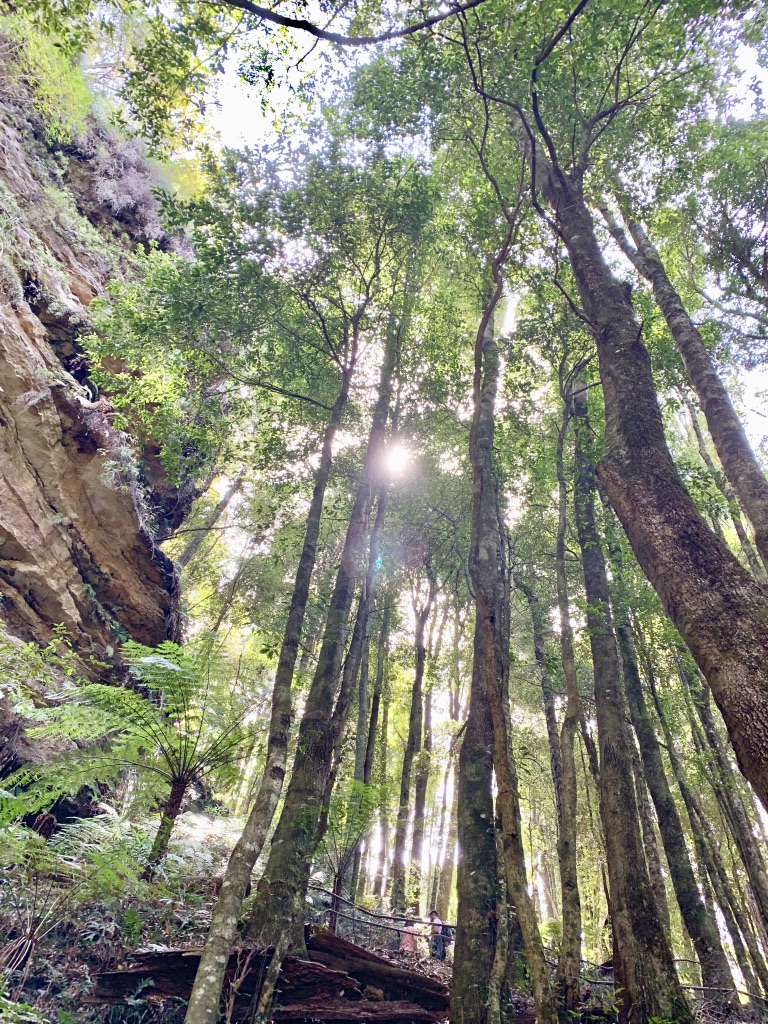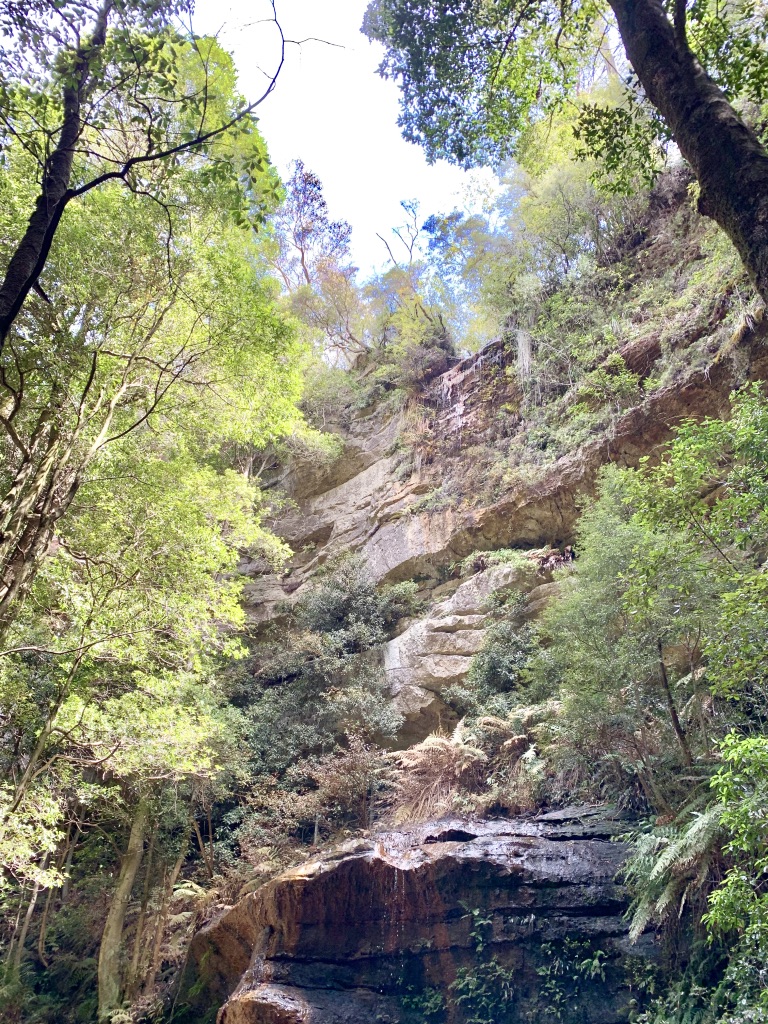 There are plenty of easy walking trails where you can experience the beauty of nature, so highly recommend doing as many as possible!
If you would rather just take in the view and not do any hiking, there are drive-up lookout points like Blackheath Lookout and Hargraves Lookout. These two lookouts are near each other and tend to be less busy. Hargraves actually has three lookouts for different perspectives of the rolling green valley backed by mountains.
A popular lookout is Govetts Leap that has trails and a tourist center. This is a great place to watch the sunrise with panoramic views of the Blue Gum forest and the plunging Govetts Leap Falls.