From the most southern point of Spain, across the Strait of Gibraltar, is Tangier. It's the closest African city to Europe and was known as Europe's gateway to Africa. It was an easy 45-minute ferry ride across to spend a day in a unique city with a blend of cultures and influences unlike the rest of Morocco.
Navigating the exit of the ferry to a flurry of vendors and tour guides claiming to be from the tourism office was a bit stressful. They descended on us and the rest of the fresh batch of travelers so I'm glad we already arranged a private local guide. We quickly found each other and got the heck outta there!
Cape Spartel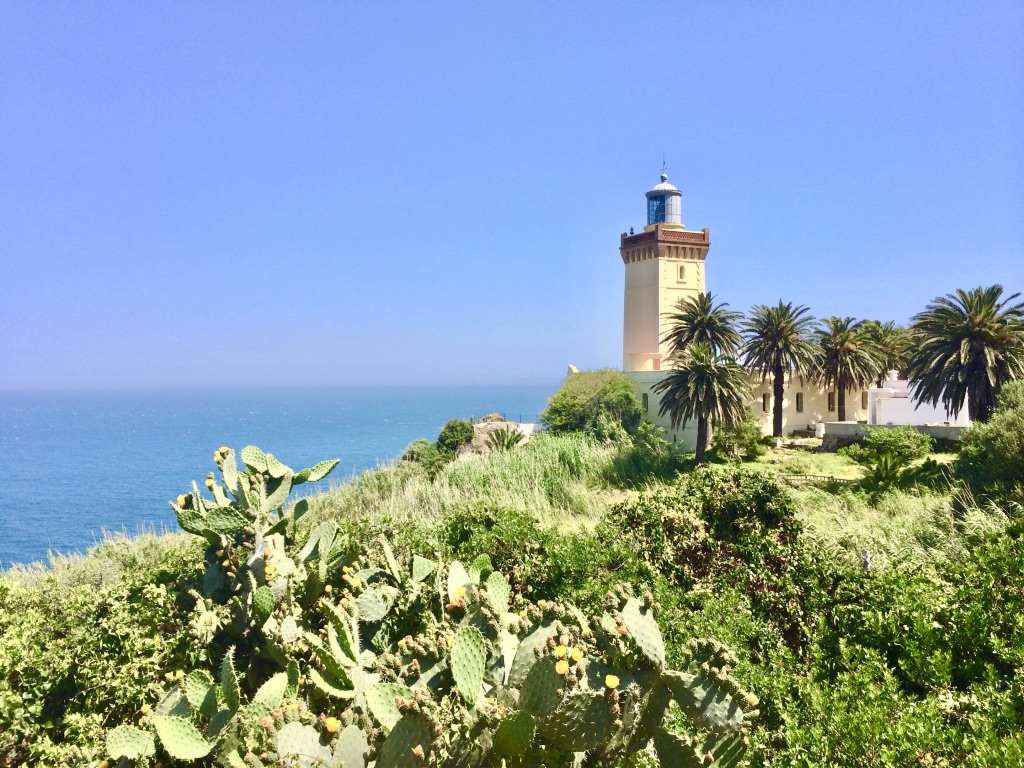 At the entrance to the Strait of Gibraltar, Cape Spartel was built in 1864. It's considered a special place because it connects with the Mediterranean Sea and the Atlantic Ocean. The views are amazing of course!
Tangier Medina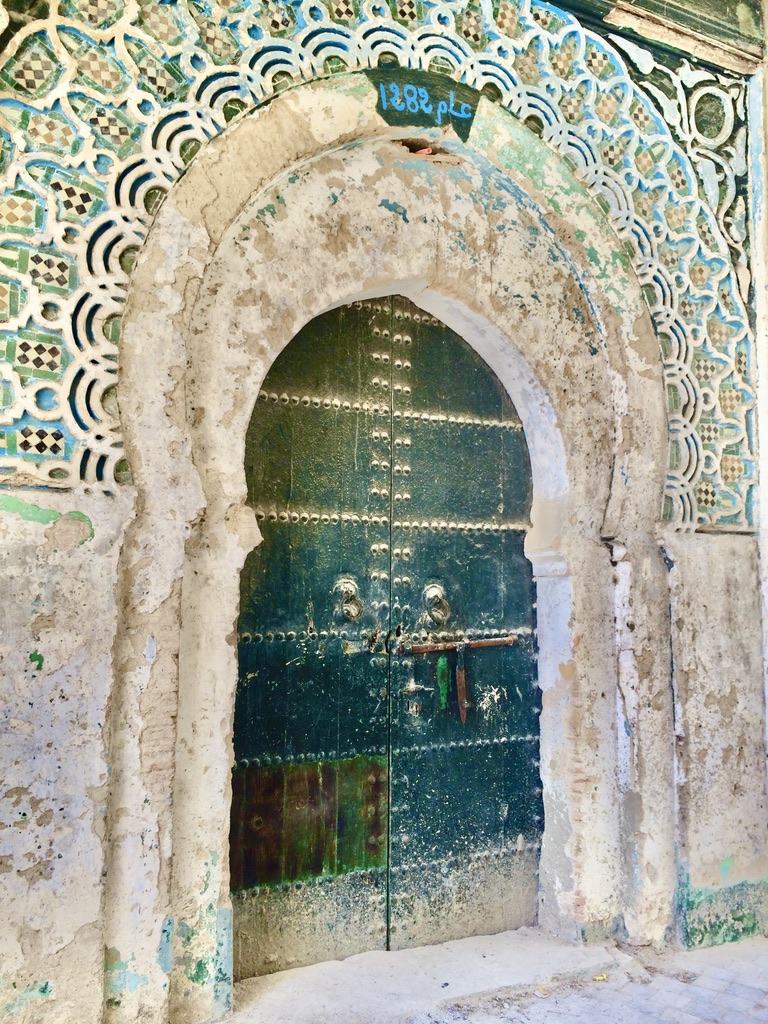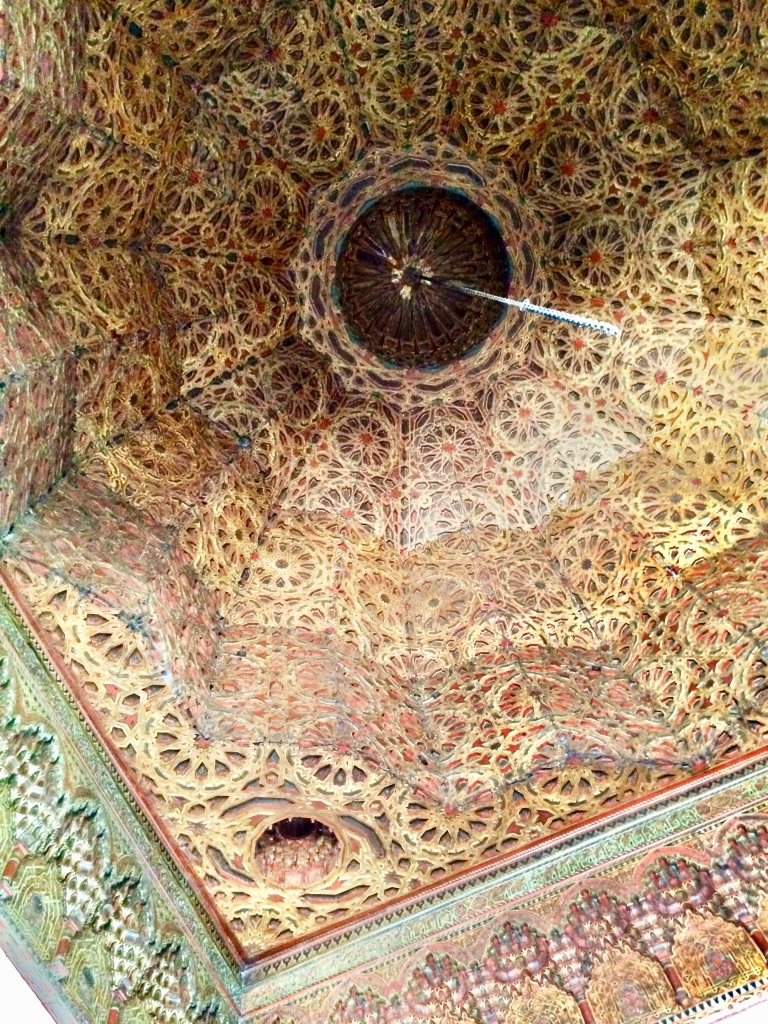 The city of Tangier is mainly divided into 2 parts – the old town or the medina and the Ville Nouvelle or the new city. The port is located near the medina walls.
A maze of narrow streets in the medina leads up from the harbor to the Grand Socco marketplace. The streets are lined with stores selling souvenirs, leather goods, carpets, spices, fruit, vegetables, fish, and handmade copper and brass jewelry.
There are interesting doorways and other architectural highlights so walk slow to look at all the details! If you get tired and need a break, head to Place Petit Socco where you will find cafes, shops and galleries in a small square. It's a great place for people watching while you relax with refreshments.
It's easy to get lost, but that's not a bad thing! Although, if someone offers you help to find your way out, beware that they will demand payment or bring you to a store to pressure you into buying something.
We did a walking tour that helped keep scammers away, but like many tours, we still stopped to "learn" about how rugs were made (this happens in other countries with chocolate, coffee, or other goods they are known for and want to sell you). Then they let you browse for way longer than necessary hoping you'll buy. I'm curious what their close rate is on sales of rugs. That's not a small purchase that one usually makes on a whim? Anyhoo, back to the topic.
We spent the most time wandering around and taking in the sounds, smells, and sights of busy Tangier life happening around us. For lunch, we had a traditional tagine at a restaurant in the medina.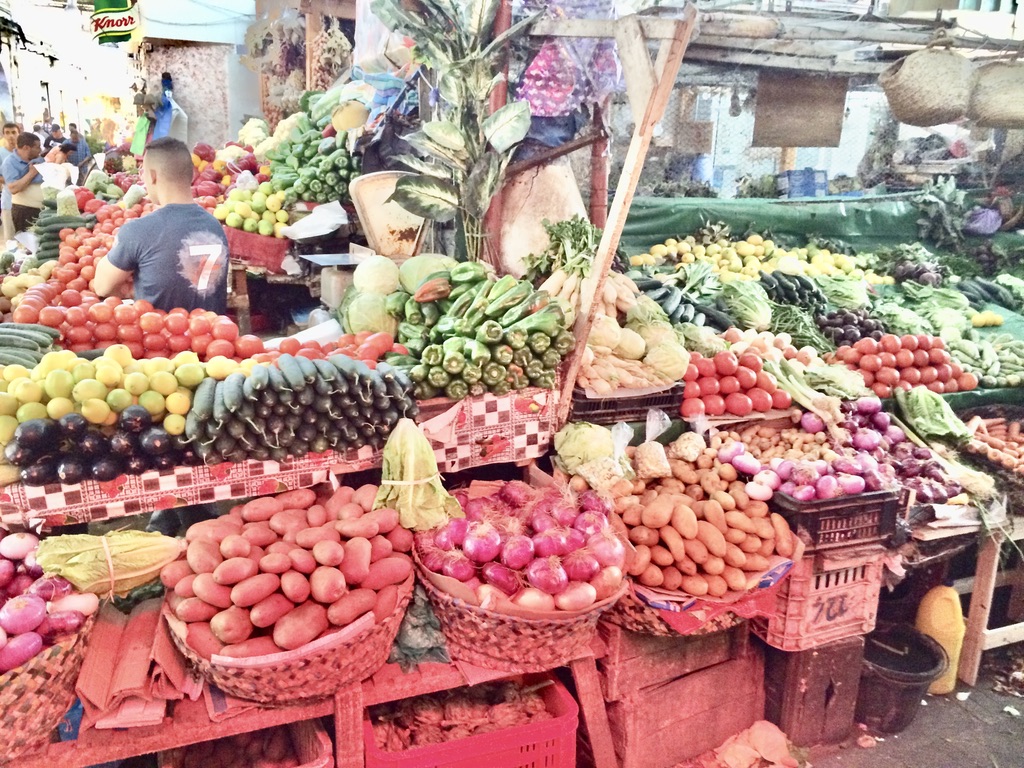 Kasbah Museum
Near the Medina is the Kasbah Museum, located inside the palace of Dar El Makhzen. The restored palace has beautiful courtyards and tiles throughout. The architecture is as much of a draw as the exhibits. There is also a traditional courtyard garden to explore.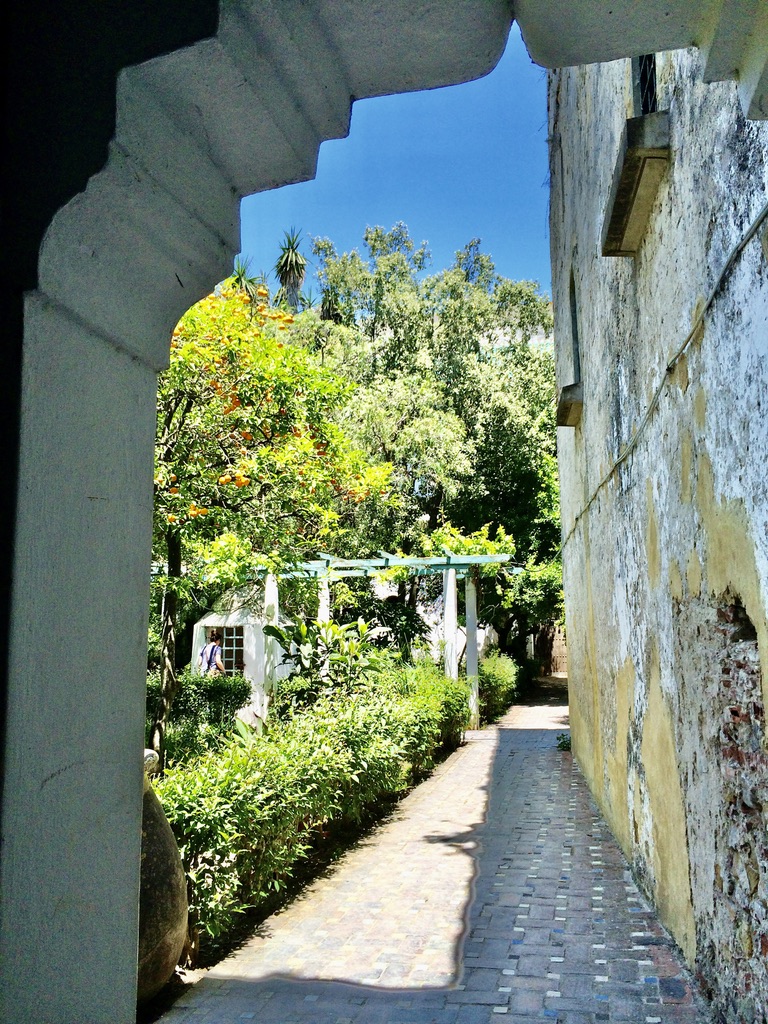 Tangier City
The port city has a beach to stroll along Tangier's waterfront and serves and a break from the busy Medina.
You can also visit the American Legation Museum focused on Morocco as the first country to recognize an independent America in 1821. The building was the first American property outside of the United States as America's first diplomatic mission. The museum features art and colonial architecture as well historical aspects.
If you have time, the most popular cultural experiences travelers like to take part in is visiting a traditional Moroccan bath house. Hammam in Arabic, these traditional public baths are an essential part of life in Morocco. There are international options that are more like resort spas if that is your preference over a local, public hammam.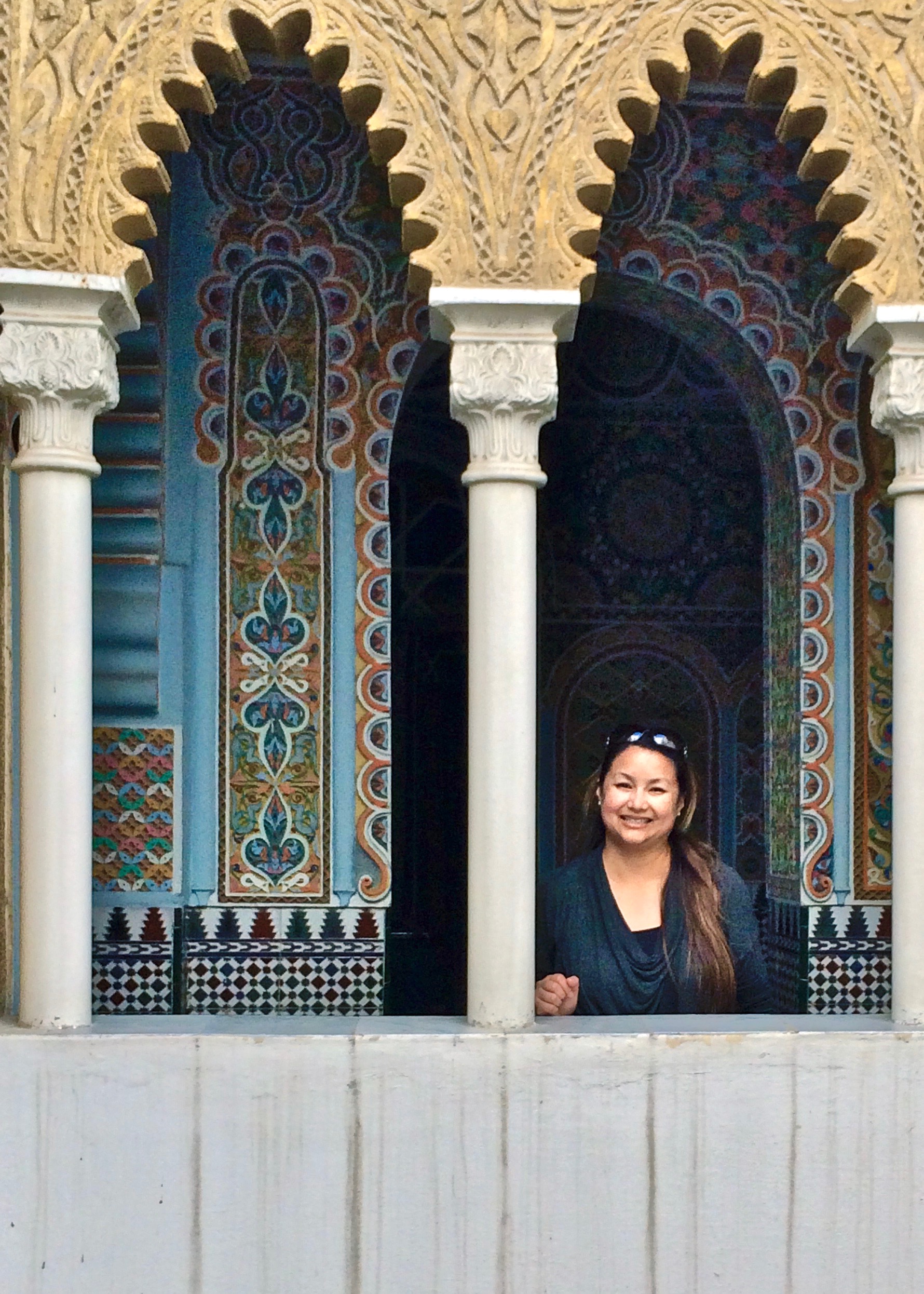 St. Andrew's Church shows that Tangier is truly a melting pot. The architecture is a fusion of styles and has a graveyard to explore. What makes this church so unique and interesting is the Lord's Prayer. Behind the altar on the archway, visitors will be able to view a version of this well-known prayer in Arabic.
The Grand Socco has a central fountain is surrounded by benches to relax, cafes, and traditional market stalls to browse. It's a historic circular roundabout separating the old medina from the newer area of downtown Tangier.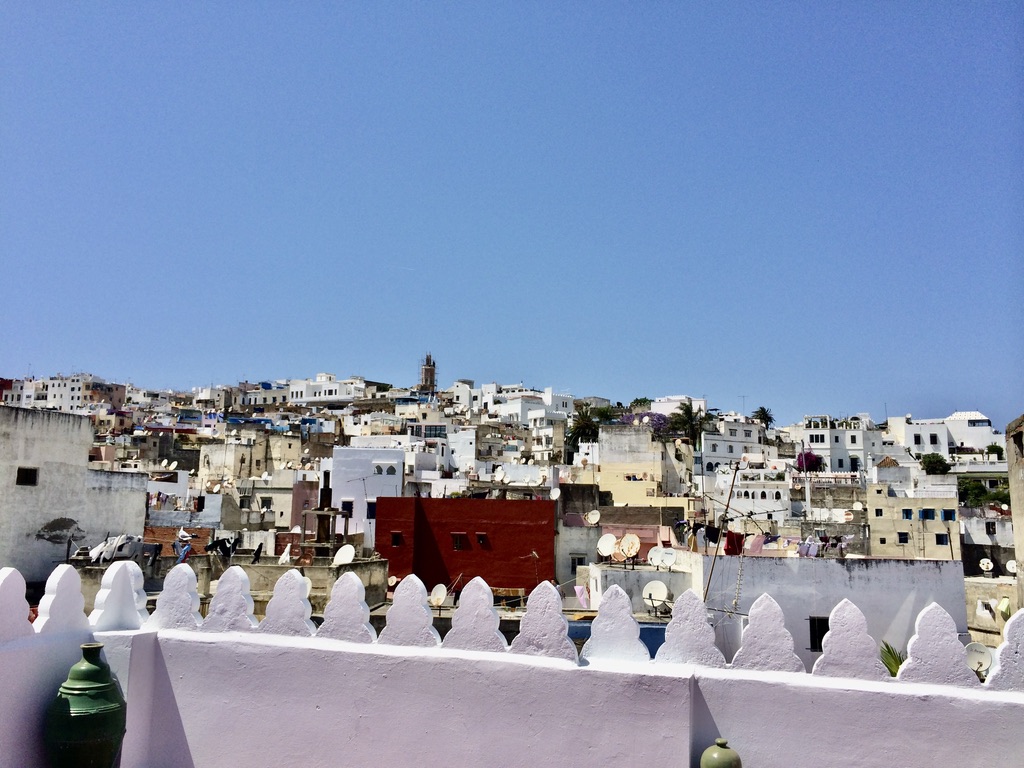 Moroccan Food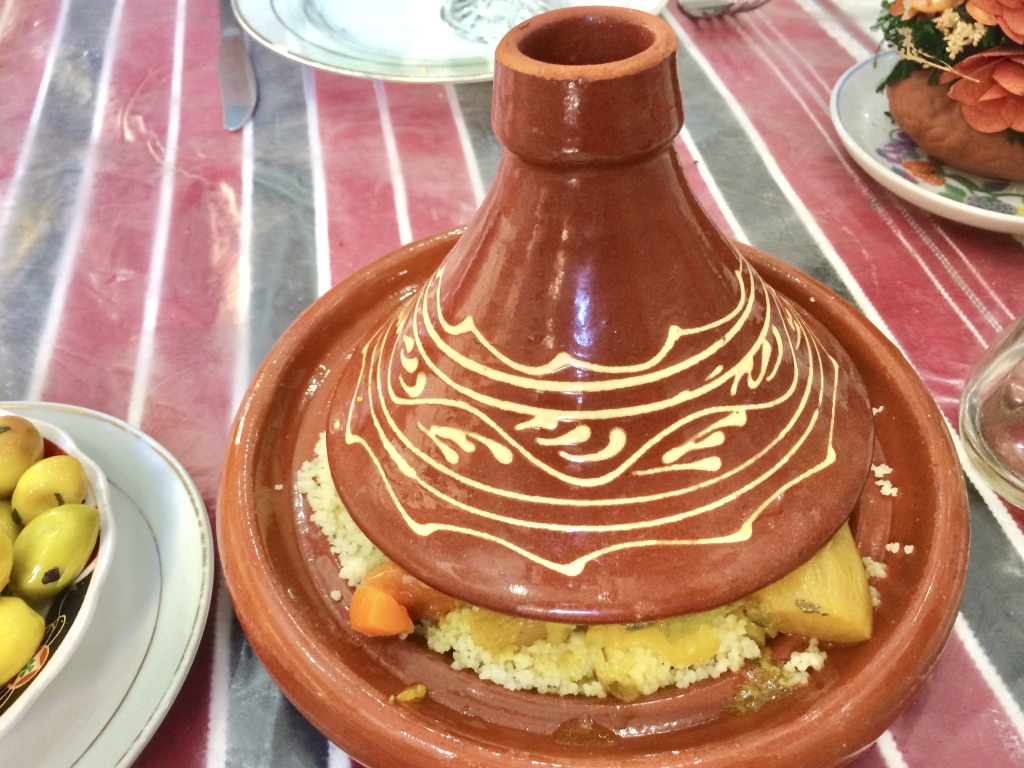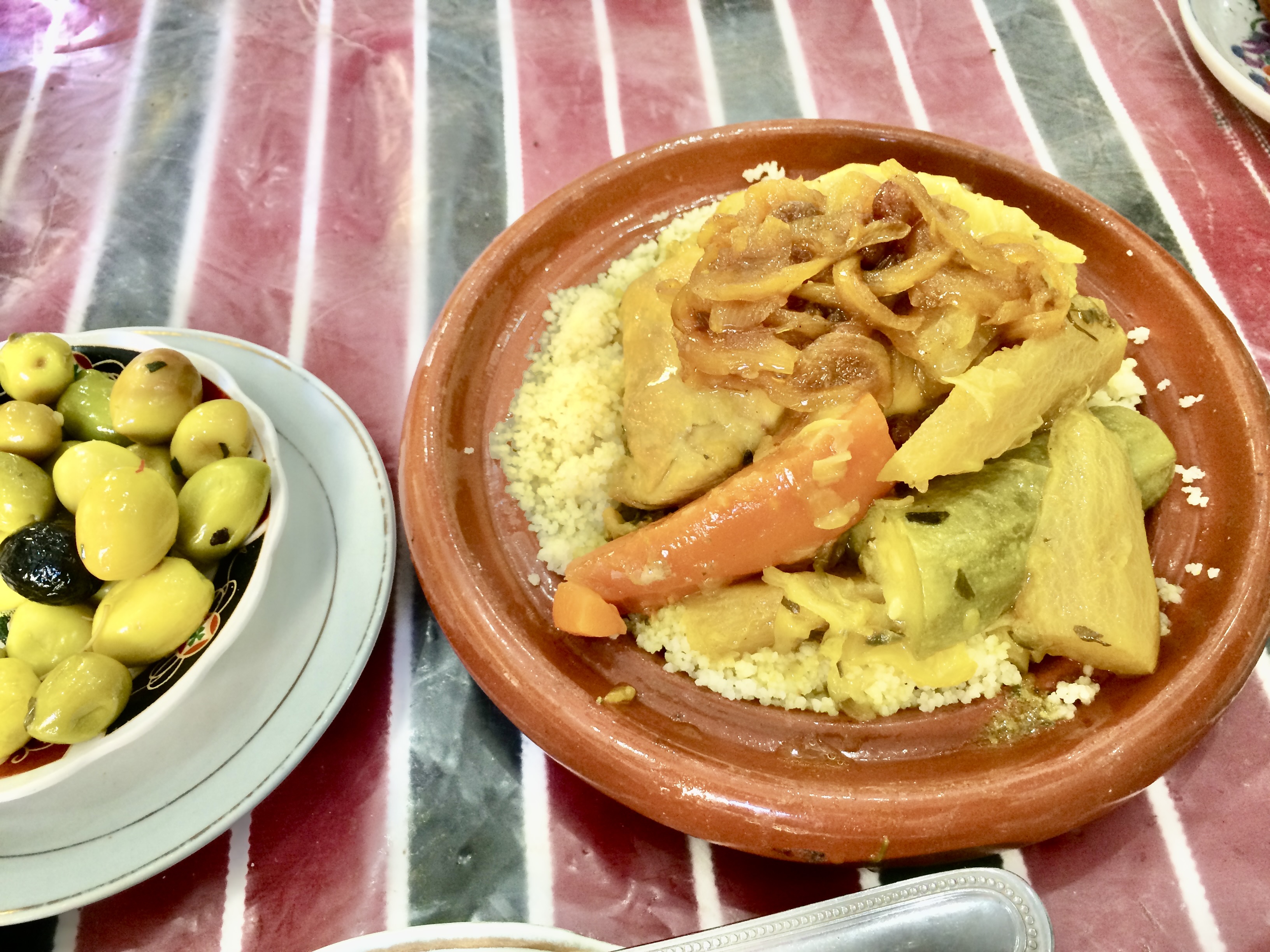 Tagine is most common in many restaurants and street food. It's a clay pot with a conical lid with multiple types of dishes slow-cooked inside (beef, lamb, chicken, veggies, etc).
If you love the mix of sweet and salty flavors then you definitely need to try Bastilla, a chicken pie wrapped in a flakey brick pastry called warqa.
A favorite to try is Zalouk (also spelled zaalouk) which is a common side dish made with eggplant, tomatoes, garlic, olive oil, and spices. It's typically served with fresh khobz – Moroccan crusty bread baked in wood fire ovens.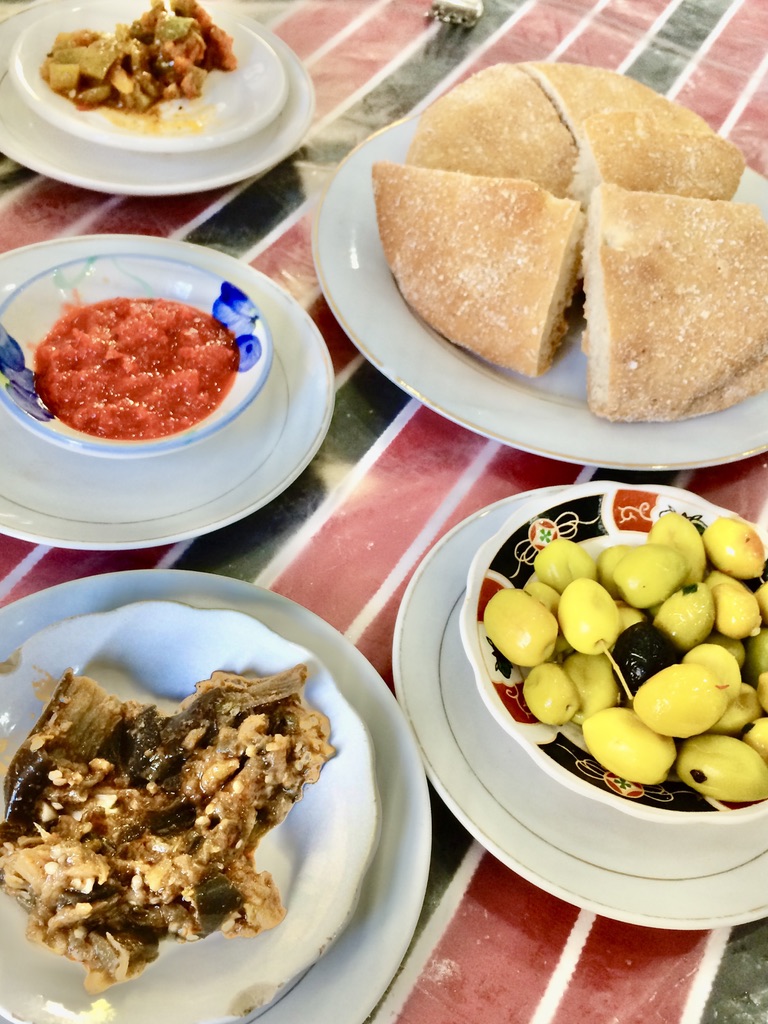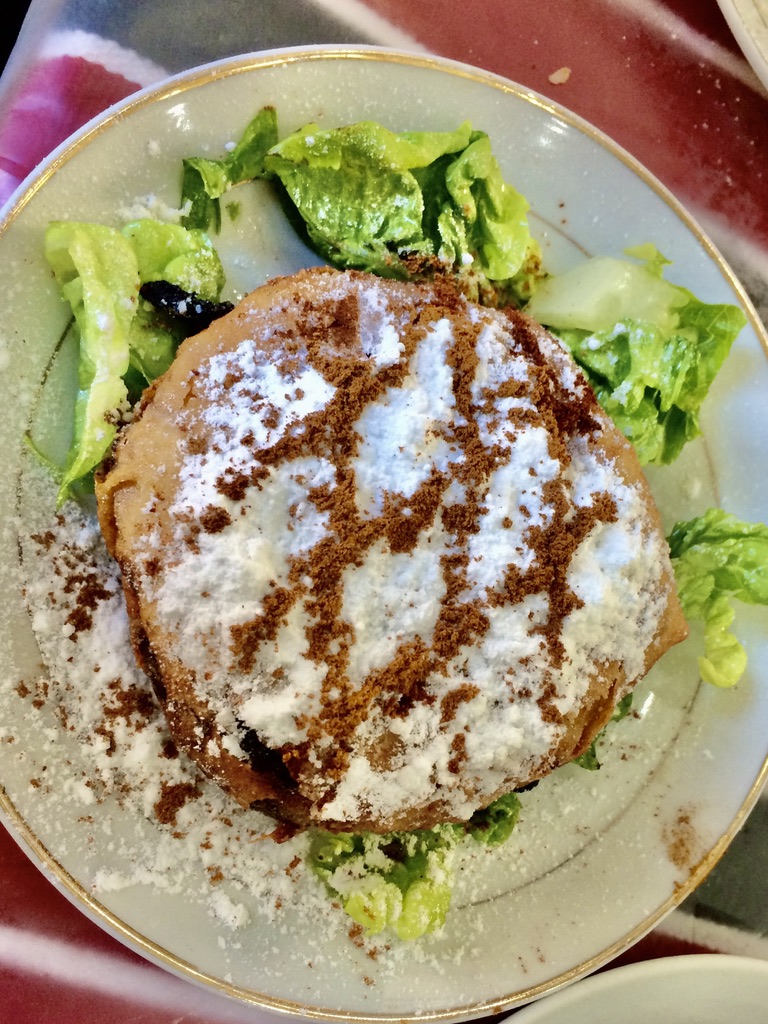 Just the Beginning
A Tangier day trip is just a small taste of Morocco. Its unique blend of influences makes it a special place to experience. Tangier will make you want to come back for a longer trip to explore the rest of the country as soon as you can! ✈︎