Lake Bled has the only natural island in Slovenia that is just under an acre in size. Its dreamy, picturesque setting looks like a fairytale with the Julian Alps and Triglav National Park as a backdrop.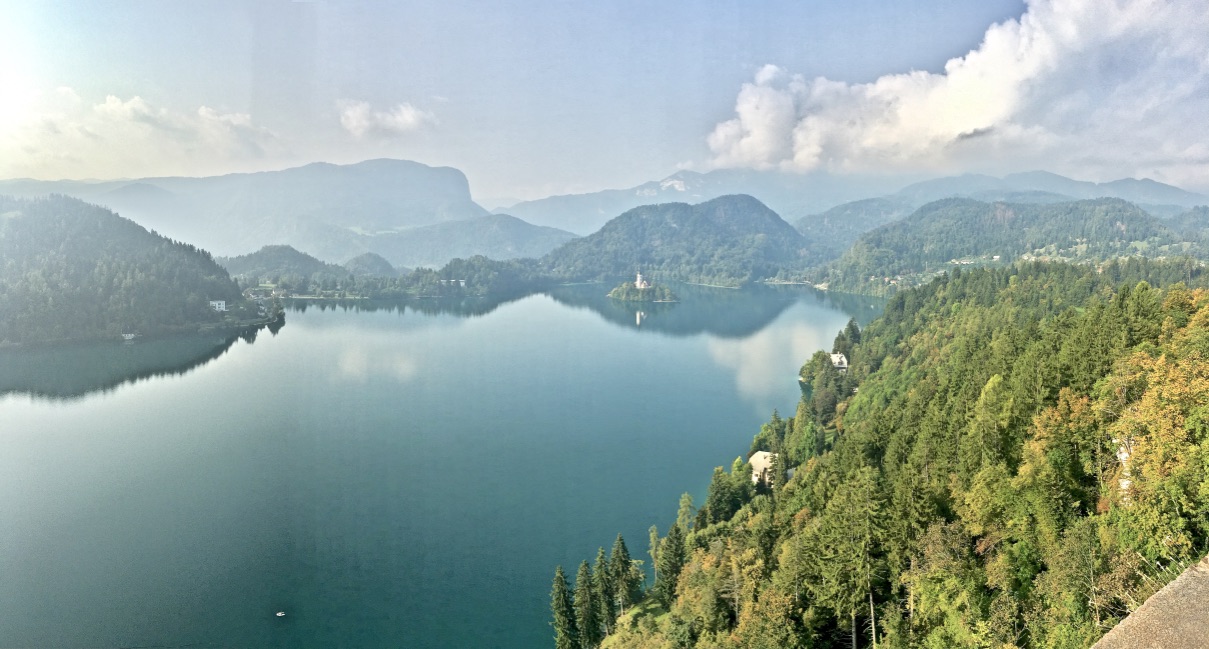 Around the lake, there is a complete loop walking path about 3.7 miles (6 km) that takes about an hour and a half depending on how often you stop to take in the beauty. The west side of the lake is under the cover of trees and away from the road that runs around Lake Bled.
There are benches to relax along the way and spots for swimming in the summer.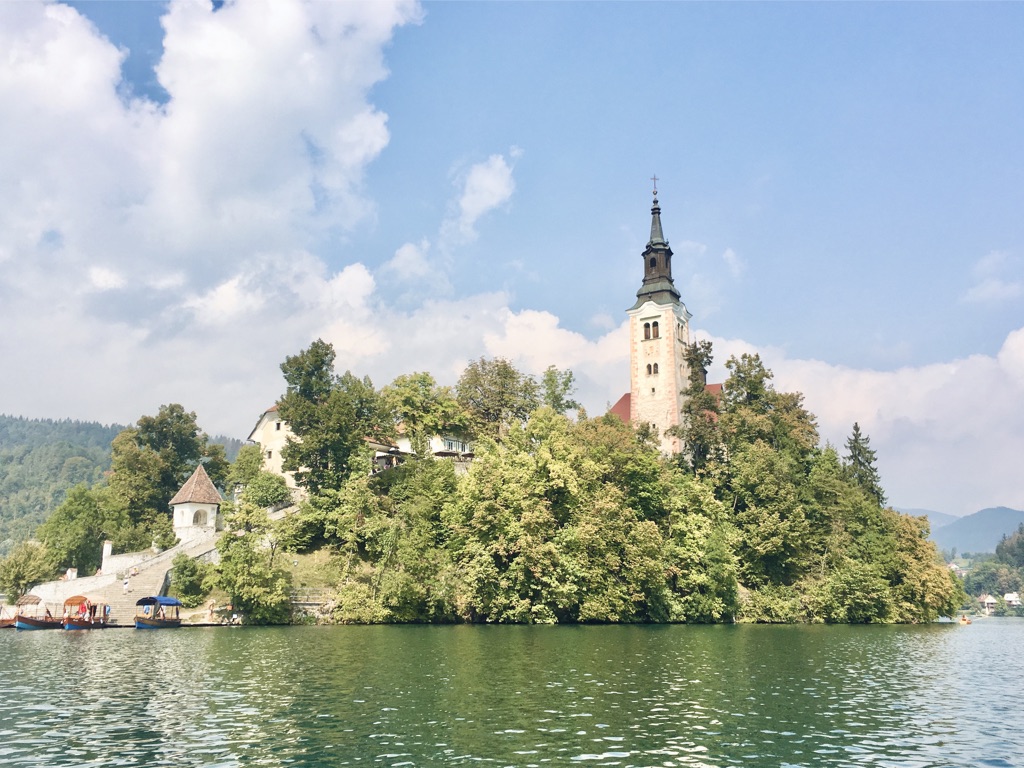 Bled Island
To get to Bled Island, take a Pletna boat that is a large gondola-like rowboat with a canopy. The first Pletnas were built in the 12th century. The special rowing technique, used by the oarsmen, has been passed down through the same families from generation to generation.
You can also rent a boat to row yourself – it takes about 15 minutes each way. Or even swim to the island.
Once you reach Bled Island there are 99 stone steps on the Baroque staircase leading to the 17th-century church dedicated to the Assumption of Mary. Inside the free-standing 203 foot (52 meter) high bell tower, you can ring the Wishing Bell (three times for your wish to come true). It only takes about an hour or so to explore the island since it's so small, including the round-trip boat ride.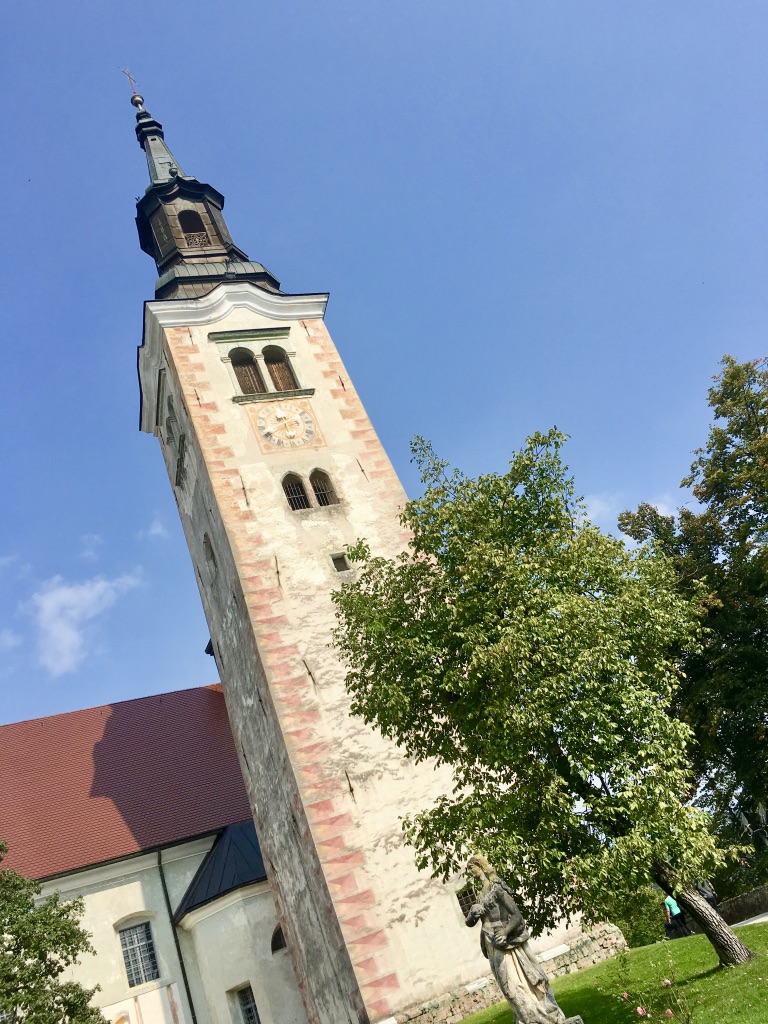 Bled Castle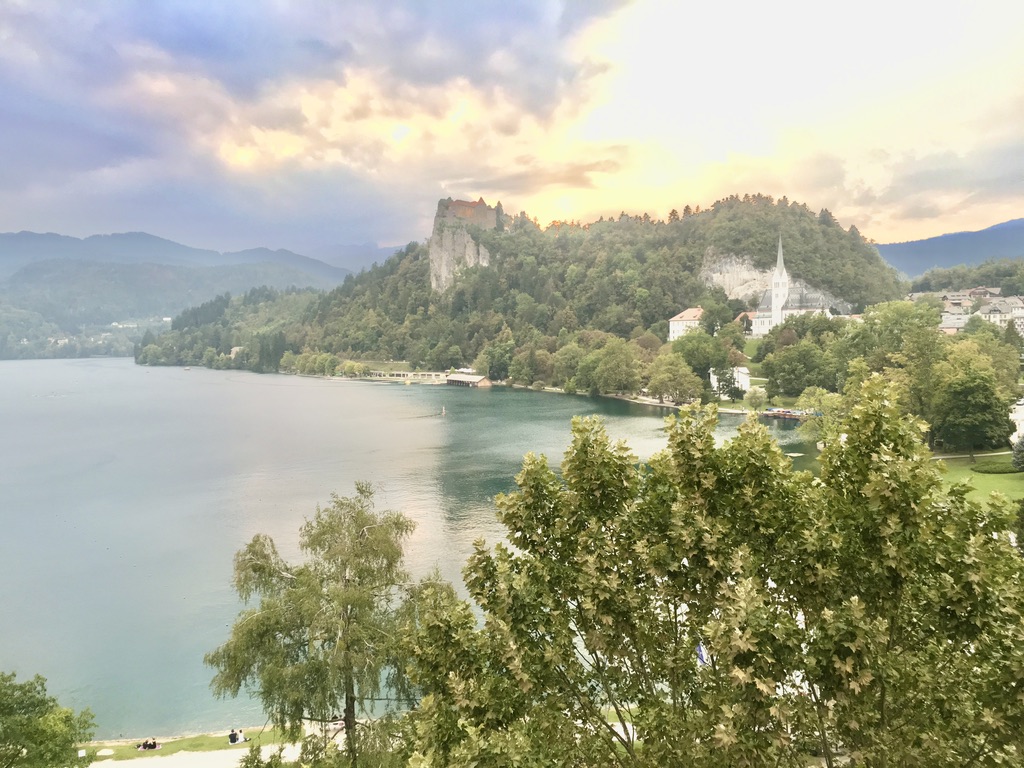 Bled Castle dates back to 1004 (no that's not a typo)! It's the oldest castle in Slovenia. Today there is a museum and exhibitions, as well as the castle wine cellar. The views of Lake Bled and Bled Islands are incredible from the cliff-top medieval castle.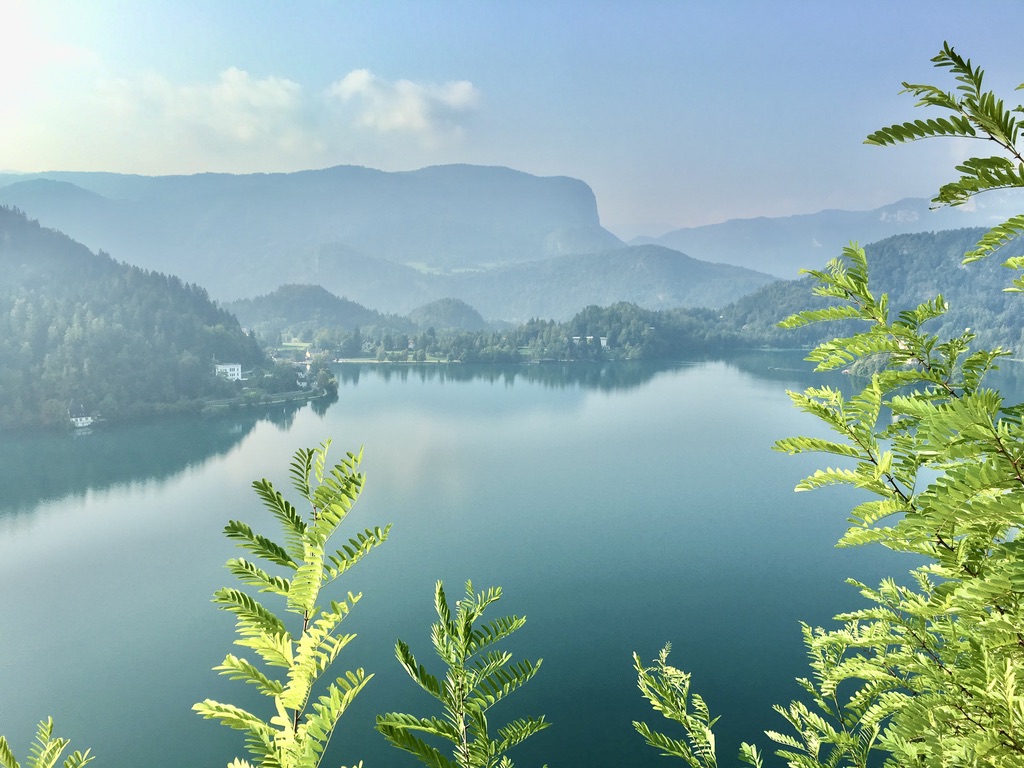 While admiring the views, try the famous kremšnita, otherwise known as the Bled Cream Cake. The sweet dessert is made from layers of puff pastry, custard cream, and whipped cream. You may find a chocolate or fruit version, but the original vanilla flavor is amazing.